Page - Blog Single Column Left Sidebar
Enterprise Ecommerce SaaS Application Development to increase Online Sales
We have custom built a highly interactive enterprise ECommerce SaaS Application as per client requirement & helped take their business ventures online within their budget.
Helps to expand business territories
Built to sell everything you need to sell on-line
Made 3rd party Integration, Implementation Faster
Accommodates Inventory Management & business scalability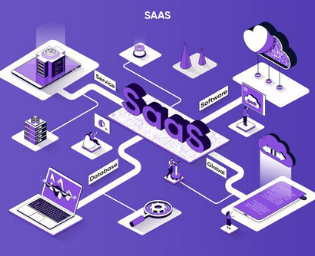 Client
Running the business for B2B & B2C across India for more than two decades, the client wants their jewelry enterprise eCommerce business to be taken to higher level with new technology & trends.
Challenges
Client was in need of an Enterprise eCommerce SaaS application / platform to handle both B2B and B2C customers. They preferred few customization's that would reduce their manual work. Further, they were in need of a solution offering maximum functionality, power and flexibility while staying within their budget. Additional requirements were to keep customer data secure, besides support to manage inventory, production workflow monitoring & Customer history tracking.
What We Did
We preferred to go with ReactJS technology & built the most beautiful custom web app that delivers remarkable eCommerce experiences across any digital channel or consumer touch-point. React comes with the benefit of being fast, scalable and simple. As business grows, client can quickly add and integrate additional functionalities.
We delivered them the eCommerce SaaS Application with admin panel control for all managements, HRMS application for internal team leave & attendance management. The eCommerce SaaS application reduced all manual works by automating everything from inventory and order management to multi-channel sales. It helped them amplify the customer experience, acquire more customers to their brand by building their trust & relationship.
Technologies Used.
Results
eCommerce SaaS application developed enabled us to get started quickly without needing too much technical knowledge. It gave us incredible benefits, by letting us gain insights for improvement & overall transparency into, customer history, inventory, production work flow etc. It delighted the users, kept them engaged & increased operational efficiency.
Why Wait and Watch the Way?
Grab Your Opportunity Immediately