Page - Blog Single Column Left Sidebar
Task Management Software developed to improve Team Productivity
For tracking multiple tasks from beginning to end we have developed Task management software application as per client's business requirement.
Keep track of task progress from beginning to end
Empower team to work more productively and efficiently
Successfully manage team's workflow & meet project deadlines
Improve collaboration to analyze & act upon at required parameter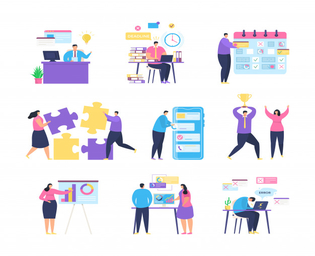 Client
Client specializes in providing cloud-based solutions for retail industry across Australia.
Challenges
Team leaders were in need of task management software that would help them  to manage a multitude of projects, responsibilities, and deadlines stay on target while keeping team performance high and project costs below budget.
What We Did
Custom web application development team at ANGLER developed task management software application to assist them easily manage the tasks among their teams and track the tasks till it's done.
Project members could create new tasks, assign and delegate tasks, generate current status reports, and communicate with all the stakeholders.
Collaborate effectively & see to the charts that display the recurring tasks progress, its completion percentage, time utilized, etc
New Members of the team can easily gain access to the complete context by availing access to previous discussions, and relevant files they may need for reference
Visually manage the entire project from beginning to end easily by prioritizing tasks & setting reminders for timely execution of tasks.
Technologies Used.
Results
Increase in overall productivity
Visualize & track status from start to completion
Centralize the work activity to maximize work efficiency
Effortlessly manage various tasks between team in real-time
Why Wait and Watch the Way?
Grab Your Opportunity Immediately