Page - Blog Single Column Left Sidebar
User tracking application for a leading group of companies in India
User tracking application for a leading group of companies in India
User friendly app with consolidated data in a single place
Can easily track the most & frequently used module / page
Insightful data that helps in enhancing functionalities of the most used modules / page
Browser wise data that will help them to upgrade their module's technology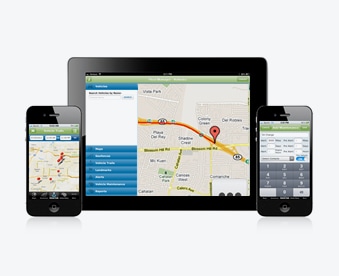 Client
The client is one of the leading business conglomerates with businesses in various sectors including Abrasives, Auto Components, Transmission systems, Cycles, Sugar, Farm Inputs, and Fertilizers etc. The Group has 28 businesses and has a wide geographical presence all over India and spanning 5 continents.
Challenges
Currently the client has a lot of internal web application that are accessed by its members, employees, customers, dealers etc for various purposes. They wanted to track the user behavior with a detailed analytics of login browsers, frequently used pages of each app in a single place.
What We Did
We @ ANGLER as a pioneer in web app development services, we always strive to provide a simple yet effective solution how much complex the requirement is. Likewise our web app development team went through the client requirement very carefully and came up with a simple yet effective solution.
We inserted a piece of tracking code in all the existing client applications which will track all the required details like the number of hits for a particular module / page, user tracking through employee id, login browsers etc.
Apart from this a single web app was developed through which all the data was retrieved in single place and consolidated according to the client's needs. Through this app, admin can view the needed reports based on browser, page, employee id etc
Technologies Used.
Results
User friendly app with consolidated data in a single place
Can easily track the most & frequently used module / page
Insightful data that helps in enhancing functionalities of the most used modules / page
Can track employee wise application usage data
Browser wise data that will help them to upgrade their module's technology
Why Wait and Watch the Way?
Grab Your Opportunity Immediately