Page - Blog Single Column Left Sidebar
VAPT Security Testing Solution for the SaaS based Web Application
We have an experienced team to do Security / Penetration testing services that ensure your web applications protect data and maintains functionality as intended.
Scans for most vulnerable files on a webserver
We follow standard process to provide clients with high-quality results.
We use various tools to easily detect most of the security risks
Do comprehensive assessment and uncover hidden security gaps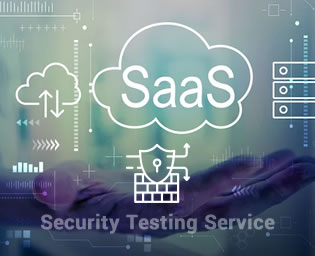 Client
FMCG retailer dealing to build a more efficient supply chain with SaaS model Supply chain management software, wanted us to test their newly developed web application for any technical flaws, vulnerabilities, or weakness.
Challenges
Client requirement was to scan the SaaS based web application with numerous features including search, dashboard  etc.  they especially wanted our testing team to do product maintenance, identify the security loopholes and exploit those vulnerabilities at each stage.
What We Did
We provided them a team of testers to do VAPT security scanning   and helped them fix security vulnerabilities that hackers and malicious programs can take advantage of. As requested we increased the application security to prevent data leakages and supported to secure the user login, product details, buyer vendor transaction details. We used burp suite for initial security testing process with initial mapping and analysis of an application's attack surface, burp suite helps to test for OWASP Top 10 vulnerabilities  as well as by implementing the very latest hacking techniques. Further to it, we also did product maintenance wherein we made use of different tools complete to find and exploit security vulnerabilities. Few tools we made use of to test the Vulnerabilities that includes the following.
Wireshark to monitor the traffic while the application is in use, test whether the data sent over the network is encrypted
NIKITO web server scanner tool is used to perform comprehensive tests against web servers for multiple items
WAPTI is another terminal-based Web vulnerability scanner, which sends GET and POST requests to target sites looking for the following vulnerabilities.
SSL Scan queries SSL services, such as HTTPS, in order to determine the ciphers that are supported.
SSLYZE tool that can analyse the SSL configuration of a server by connecting to it.
By outsourcing the Security Testing Services to us they made the application reliable and this in turn improved customer satisfaction.
Technologies Used.
Results
Enabled them to keep  their  infrastructure secure from hackers by ensuring comprehensive coverage for Application Security Testing
Complete web security solutions to minimize the chances of an application from being attacked
Helped them to find security weaknesses and enabled them to keep their data secure from Hackers
Application is scanned for most dangerous files and is fixed to secure the sensitive data from getting stolen
Why Wait and Watch the Way?
Grab Your Opportunity Immediately