Page - Blog Single Column Left Sidebar
Manual Functional Testing Services for Home IoT Devices developed by Healthcare Product Development Company in Switzerland
For at home IoT healthcare device, our testing services team with in-depth industry knowledge has provided functionality testing and security testing as per the client's business requirement.
Ensured the device is stable and end user ready
Enabled the Home-IoT device delivering maximum data accuracy
Our Testing services ensured that the device is vulnerability free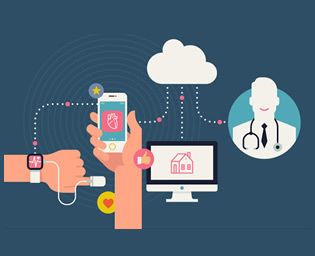 Client
The client is from Zurich, Switzerland, they are providing Healthcare hardware and software development to the medical community there.
Challenges
Client need was to test their revolutionary technology product, testing the medical grade sleep monitoring device compatibility when connected with many other devices (various satellite networks, cellular modems, LAN and Wi-Fi). They outsourced the Home IoT device testing to our testing services team to check for
Data accuracy before & after transmission
Performance all the levels of battery
Exploratory testing to determine real time performance
Secure boot testing ensured protocol stability
What We Did
We devised an effective medical device testing strategy for better performance and effectiveness. Identified the major bugs in the functionality behavior of the device and security issues in the API's for the developer team to fix upon.
Functionality testing is done manually for data transmission various network connection and the environment.  While monitoring we found few missed data at some scenarios and fixed with Client's development team.
Exploratory testing of the at Home-IoT device with real-time complexities & users helped us find the min and the max amount of data stored in internal flash and SD card memory
Security testing is done to find if any vulnerabilities are in sensitive file exposure. secure boot testing of ensured that the protocol used for Home-IoT device is stable
I/O port accessing and the HTTPs data transfers are tested, missing thread packets data transmission on various environment is tested
Technologies Used.
Results
Ensured the functionality and the security bugs had been fixed
Made the Home-IoT device 100% stable and ready for use by the patients
Enabled the Home-IoT device deliver 99% of accurate data
Intrusion testing ensured that the device is vulnerability free
Decreased the release cycle time by 40% and increased the cost effectiveness up to 70 %
Why Wait and Watch the Way?
Grab Your Opportunity Immediately