Page - Blog Single Column Left Sidebar
Vendor Portal Development
Vendor Portal Development for a leading South Indian business conglomerate to view all the communication related to the procurement from anywhere, anytime.
Key Achievements
Centralized & Automated application
Workflow Control
Streamline Invoice to Payment
Methodology Standardization
Purchase Order Status Tracking
Streamline communication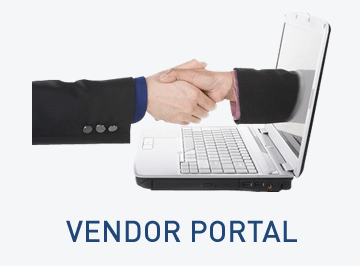 Client
The client headquartered at Chennai in India is one of the leading conglomerates and a market leader in several fields with over 40 manufacturing locations across 12 states nation-wide. The business group has a strong presence in Abrasives, Engineering and Cycles, Bio-Products, Sanitary ware, Plantations, Sugar, Farm Inputs, Finance, General Insurance & Neutraceuticals.
Challenges
The client requirement was to build an online vendor portal application to facilitate their vendors to review orders, post quote, view order status, view account status, view invoice status, review billboard messages, view tickers, download reports, invoice & bills in PDF format. They need to manage all these details from their ERP and from web application admin account.
What We Did
ANGLER developed a Vendor Portal application that can be accessed from anywhere, anytime. This application facilitates administrators to manage vendor database, view quotations, orders for which the vendors responded, post billboard, ticker messages, upload various PDF documents. This vendor portal application only allows authenticated vendors to login into the application and post quote, review orders and supply the goods as per the order, view order status and invoice status. Few other features include view ticker & billboard messages and download various PDF documents uploaded by the administrator.
Technologies Used.
Results
Online application for the vendors to access at anywhere, anytime
Company-wide News & Events details can be published in the site dynamically
Client can manage their vendor database with vendor specific privileges in a centralized repository
Vendor type, transaction based pricing is maintained
Vendors can post supply goods as per the orders, view order and invoice status & download orders online which would be time saving
Various reports has been given to the vendors to know about their transaction status
Why Wait and Watch the Way?
Grab Your Opportunity Immediately