Page - Blog Single Column Left Sidebar
Vue.js & Node js Development for Digital Transformation Strategy
We provided IT resources to our client for building enterprise application in Vue.js & Node JS technology.
Get Project specific delivery expertise
Allowing you to stay competitive & stay ahead
Client centric development team working remotely
Delivers cost effective services for your core business need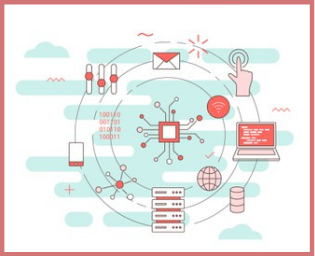 Client
Client is into manufacturing of modern kitchen appliance that replace traditional one. They enabled rural households to do clean cooking with their smart stove.
Challenges
Client needs to Improve their current manual internal processes by leveraging digitization and automation. For this they preferred to outsource two developers who would dedicatedly support them develop an enterprise application using Vue JS & Node JS system architecture. Actually they sought our support to fundamentally change their operational methods and create a comprehensive IT system that reduce manual work, streamline internal operations and deliver value to customers.
What We Did
To meet on their requirement, we provided them with two full time resources experienced to build a custom application using Vue JS & Node JS technology. Our team worked with their internal team to develop an end-to-end cloud based enterprise application that automate works. Our solution enabled them to centralize data storage, in cloud for tracking customer order histories in a single click.
This comprehensive solution empowered them with customer relationship management. Speed and scalability of the application simplified business process. Tracking & Notification allowed client track notifications and provide improved customer service, increase brand value and business ROI.
Technologies Used.
Results
Lower Development cost
Convenient time zone
Skilled employees
Helped address their unique requirements
Low risk approach
Support at every stag
We assist businesses to build enterprise software, our development services help businesses to meet up every day customer's need and market challenges. To discuss your project contact us.
Why Wait and Watch the Way?
Grab Your Opportunity Immediately