Page - Blog Single Column Left Sidebar
Web Application to Enhance Security with Milestone SDK Integration
Seamless 3rd party API integration
Customization for user requirements
Compatible with most devices in market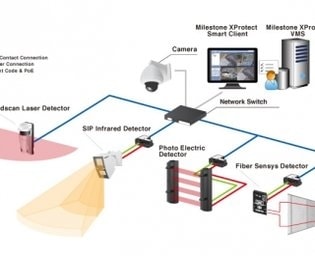 Client
Having large manufacturing unites at multiple location; the client is a leading supplier of automobile equipment's for nearly 2 decades. Their customers are four wheeler & two-wheeler brands.
Challenges
The client's requirement is to monitor their manufacturing units remotely – anytime anywhere to know the current happenings. Having an existing CCTV monitoring system, they do not backup all the footages. Based on some actions / event happening, they required to watch the videos from remote. This is to ensure to catchup on particular defined actions than to monitor the complete videos.
What We Did
Based on their requirement, we integrated Milestone Integration Platform Software Development Kit (MIP SDK) for the existing video management software. This notifies the user when some specific pre-defined actions / event happens. Ex: fire alarms, door open, server failure etc. Also Milestone SDK in the VMS takes snapshots at defined intervals in the set cameras and stored in the memory. This helps in saving storage memory only for required items. Hence the user is able to watch the snapshots / videos that from remote based on the notification received.
Technologies Used.
Results
Unbeatable security of the organizations
Saves time & labour with advanced search tool
Customization based on the user needs becomes easy
Support most of the leading devices available in market
Efficient workflow with customizable and simplified user interface
Why Wait and Watch the Way?
Grab Your Opportunity Immediately