Page - Blog Single Column Left Sidebar
Widget directory development for a leading Telephone Information Management System supplier
Widget directory development
Higher application performance
Responsive in both desktop and mobile browsers
More interactive with rich interface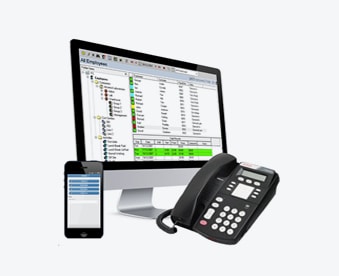 Client
Clients is one of the leading supplier of Telephone Information Management System and Call Accounting systems which allows companies to monitor the performance of their telephone systems, analyze the telephone usage within the organization and calculate the cost of the telephone traffic and break-down the cost over the organization.
Challenges
The client's requirement was to implement a Public Directory Widget using AngularJS platform, and the required outcome should be responsive, adaptable for both desktop and mobile browsers. The developed Public Directory widget should allow users to search for contact details of users' records available in Directory.
What We Did
ANGLER'S development team completely studied the client's requirement and developed an application that met all the requirements of client. Earlier the client was having a widget but that was not responsive .We delivered the optimal application which is responsive in both desktop and mobile browsers. Appropriate testing has been done with the application to check responsiveness; using media query making the application became more responsive. We created three dimensional title bar using CSS. We developed in mobile view to display the menu under the burger menu with help of AngularJS ng-show and ng-hide directives.
Technologies Used.
Results
Makes the application more responsive
Makes the application more interactive with rich interface
Easily does animations
Increased application performance
Why Wait and Watch the Way?
Grab Your Opportunity Immediately