Livechat integration is essential these days for businesses and organizations to effectively communicate with their customers and clients in real-time, providing instant support and assistance. This is a smart customer service platform wherein we can deliver personalized experience and support to boost product/ service sales. In today's time livechat is a messaging widget, marketing communication channel similar to email, but in real-time.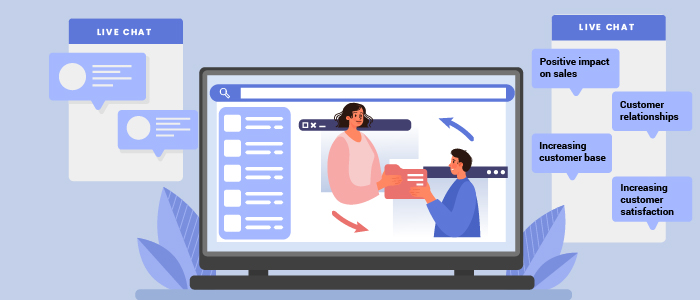 Studies reveal that 43% of customers prefer real time customer service via livechat that other channels. These live website chat has many functionalities like few of them listed;
Live typing to help out by simplifying the area that the shopper wants to ask about
Live view of website visitors to go through with purchase
Pre chat surveys & post chat forms help to know the shopper better
Speed up your support team with pre-written replies to a common question
Transcripts are made available to go and check on their specific request once more
Businesses that add livechat to their can ask for contact information for future communication. Add them to CRM and work on the customer journey via email marketing campaigns, SMS marketing, WhatsApp, and web push notifications. Integration of this Livechat helps increase overall sales conversion as it takes care of every step of the buyer's journey.
Benefits of Livechat Software Integration
Livechat has a positive impact on sales and customer relationships, an approx. of 10% order value & 40% conversion grows
Short response time gives visitors instant gratification to get issues solved and questions answered
Automating many tasks enables business to grow their customer base and support capabilities makes them more competitive while increasing customer satisfaction
To enjoy all the benefits of livechat for business, all you have to do is pick a livechat software and activate it on your website. Contact us for further details to know more in detail.
Why Wait and Watch the Way?
Grab Your Opportunity Immediately