In today's time we rely on too many applications to improve business efficiency, productivity, and customer satisfaction, for this internet is essential and without internet, communication between these applications is really a challenge. Azure Service Bus is designed to overcome these kind of challenges. For client's seeking a versatile solution that enables reliable, scalable, and decoupled communication between components and applications we make use of the latest Microsoft Azure Service Bus technology and ensure to provide them smooth operation even during peak times.
Azure Service Bus is a highly-scalable and reliable Enterprise Messaging Service that can connect to any application, service, or a device running in the cloud and can establish communication with other applications, services, or receivers seamlessly. It provides built-in features for ensuring message durability without data loss. With this having got done, the application sets itself apart, providing users with a seamless and reliable experience.
Azure Service Bus is a cloud-based messaging as a service (MaaS) platform that assists businesses to securely move messages between apps and databases. With attributes including Advanced Messaging Queuing Protocol (AMQP), First-In, First-Out (FIFO) Messaging, Asynchronous Communication, and Publish/Subscribe capabilities, it provides instruction to all your applications so they can accomplish their objectives.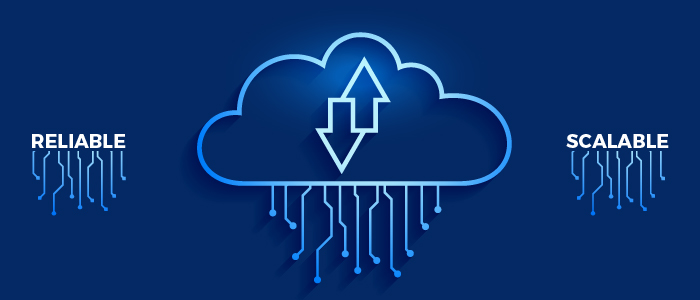 Few benefits to highlight are as below
Decoupling
By using messaging queues and topics, developers can enable reliable and decoupled communication between different parts of their application.
Scalability
Service Bus assist developers to handle spikes in traffic and ensure that messages are reliably delivered without overwhelming the application's resources. Helps achieve granular scalability where the producer or consumer can scale on their own choice without even impacting the other.
Reliability
Azure Service Bus offers message durability, where messages are stored persistently even in the event of failures or restarts, ensuring they are not lost. It facilitates hybrid connectivity scenarios, enabling seamless communication between cloud-based applications and on-premises systems.
You can use our team of web developers to support you with Azure Bus Service technology implementation to existing web applications, regardless of the programming language or framework used and keep pace with evolving communication requirements.
Why Wait and Watch the Way?
Grab Your Opportunity Immediately