NodeJs
We offer Node.Js web development services for clients who need to build real time web applications. You can also outsource / hire our developers to unlock gains for your business.
Suitable to create multi user real-time application
Appropriate for both frontend and backend web applications
We have resources with expertise to make your app future-ready
Highly customizable & ideal for micro service architecture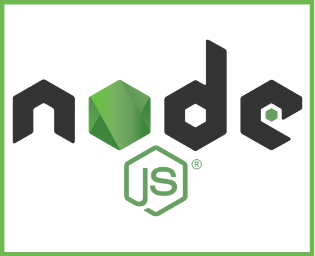 Page - NodeJs
Nodejs web development is getting popular to build data-intensive real-time web apps it reduces the overall costs of development and time to market. In recent times, this NodeJs technology platform is widely used for developing single-page apps, running classic web applications, enabling chats, developing APIs, plugins, proxy deployment, creating dashboards.
Our dedicated team of NodeJs developers do support offshore client's built Web, Native mobile applications that are scalable, reliable, & secure at the same time.  It's rich eco system allows programmers to install, update, and access open-source JavaScript tools and add new features you would require to provide the top-notch performance to the users.
Features & Benefits
Lightweight & efficient to develop feature-rich apps
Node.js has outstanding Speed and performance
Reduce overall processing time between Back end & front end
Delivers smooth and excellent user experience
AWS Lambda Advantages
Speeds up the migration of existing API workloads to server less
 It offers faster deployments since you have a single set of libraries
It reduces the amount of SAM and Cloud Formation you need to define
It allows your team to have a standard version of dependencies
Our expert NodeJs Developers develop
Native Node.Js App Development
Enterprise Node JS web apps
Node.Js Migration & Integration
Here are some of the web applications you can build using Nodejs
Real-time apps
Ecommerce apps
Live streaming apps
Complex single-page applications
Social networking apps
Micro services architecture
Hiring Models
We can work on any of the model you would prefer going with.  Provide us the inputs to ensure a successful engagement for your project.
Remote developers
Time & Material Model
Fixed cost pricing model
VODC model
To Outsource Software Development in Node.Js technology / Hire Nodejs web developer, derive the precise web development solution for your specific industry and business requirements. Contact us.
Why Wait and Watch the Way?
Grab Your Opportunity Immediately