Page - Blog Single Column Left Sidebar
Child book creation portal development for a leading group of concern
Child book creation portal development
User friendly design for Educational Institute
Creative drawings
Own books creation
Different colored themes for both administrator and user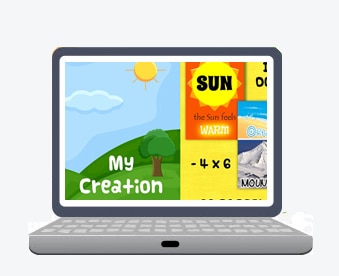 Client
The client is a Group Concern engaged in Construction of apartments and individual villas, Organic departmental Store, Coconut Lagoon with Farm Houses, Exclusive Jewel Showrooms, Physical Trading of Gold Bullion, Windmill for Power generation and also virtual store.
Challenges
Client's requirement was to develop a web portal which would be used by the child to improve their creativity and manage their knowledge materials (books) in the application. The parents should register their details in the application and based on their need they will choose the respective member package from the admin defined member packages. As per the subscribed package, a parent can create child account under their member account and share it to their child access. Using the child account credentials, child should be given with the provision to create books by completing the page contents.
Parent should have the provision to manage the list of books that are created by their child. Site admin/ responsible admin will have the provision to manage all the books in the application. Books that are created in a parent/ member account would be visible only under the respective parent account holders (parent and child).
What We Did
Our team of eminent developers, developed a web portal to meet client needs mentioned below:
1. Proposed web portal which can be used by the child to draft in the admin created page templates using text, image & shapes
2. The child account would be created by the parents who are subscribing to the member package from client. Based on the parent subscribed package feature, parent can create the accounts and share it to their child
3. Parent will have the provision to support their child by managing pages & books that are created by their child and will have the provision to track their child activities inside the application by using the activity log
4. Child can view the list of books in each category which is created by them as well as by their parent
5. The package details would be managed by the admin of the application and will have the provision to view the list of parent and child account within the subscribed package in the application
6. Other than the above, admin will manage news & article posting, testimonials, etc in the application
Technologies Used.
Results
User friendly GUI
Child user can improve their creativity by making a drawing into the admin created page templates
Parent user can manage the pages and books created by their child. Also parent user can download the book in PDF format if they have provision in the subscribed package
Parent user can request for custom package to the admin for testing purpose and if satisfied they can continue by upgrading the package
Increased ease of use of the admin panel
Why Wait and Watch the Way?
Grab Your Opportunity Immediately