Page - Blog Single Column Left Sidebar
Important things you need to test before starting manual testing for E-commerce website
We did E-commerce website testing manually to check for web admin/retail application-related requirements and offer a smooth, seamless experience to customers.
Tested functionality aspects to ensure all core features are working
Assessed performance to ensure customer face no delays
We did usability testing to easily navigate the website
Regression tests to ensure changes done to the codebase
Payment gateway testing is to ensure a secure transfer.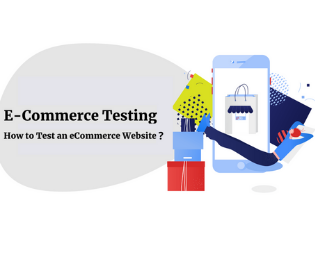 Client
Client owns an e-commerce website to sell clothes, luxury products, groceries, books in retail. He aims to do test the website with proper attention to deliver the required performance and keep its users happy.
Challenges
They need to outsource the testing needs of their e-commerce web application to a QA testing service provider & speed up release. Preferred us to do Test the application manually for user friendliness, working condition of personalized features, security aspects, conversion rate and make it bug free.
What We Did
Having understood the importance to keep everything in the best possible shape to start with, to create a lasting impression QA team at ANGLER prepared a checklist for each functional part. As committed, we ensured the application is tested thoroughly to deliver a more user-friendly and customized service to the customers.
By ensuring an optimum performance with the checklist we helped with the best-in-class experience to the user, client to get more number of user traffic for the application, improve conversion rate, gain satisfied customers.
Technologies Used.
Results
Delivers definite advantage for your business
Follows test strategy to deliver the best results
Significantly improves a products' user experience
Outsourcing is Flexible, scales based on need
To hire QA and test engineers or outsource your software testing needs to an
Offshore outsourcing company
contact us
.
Why Wait and Watch the Way?
Grab Your Opportunity Immediately