Page - Blog Single Column Left Sidebar
Manual Testing for Healthcare Management Application
We provided immense value to our clients by deploying experienced manual testers for carrying out manual testing services. Our application testing strategy ensures that all errors, defects and bugs are tracked and fixed before release.
Enhanced the overall experience of the user
Flawless implementation – leading to expected outcomes
End-to-end functional testing to verify system workflow
Reliability & performance of the application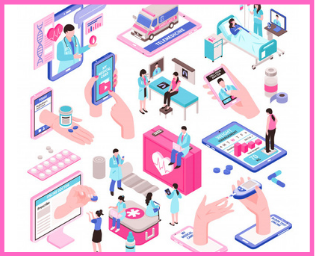 Client
We helped a leading Ortho Hospital in India to manually verify & test the end-to-end functionality of their healthcare management application and ensured smooth functioning of the system for their patients.
Challenges
Client was in need of our Manual testing services for the entire healthcare application functions starting from registration of patient, Appointment booking, lab record maintenance, payment methods regulation, Pharma stock maintenance, ambulance service till patient discharges.
What We Did
We did manual testing of the healthcare management application for various factors including standards, safety, compliance, cross dependency with other entities. The healthcare management application was designed to regulate & manage patient enrollment, ambulance availability & booking, doctor appointment booking, lab results, pharmaceutical & other assets stock, room allotting, discharging, re-shifting and canteen for patient dietary.
Our team of testers did comprehensive testing of the healthcare management application, that includes interoperability, compliance, regulatory, security, safety testing etc to make it more reliable. We took utmost care at all stages to protect patient sensitive data and health information while interconnecting all these into a single web application.  We did it in such a way that any changes done anywhere either in one component or layer doesn't lead to affect the other.
Technologies Used.
Results
From test plan preparation to test risk analysis we do everything and send you updates at the different stages and cycles of the testing process. Reduces development cycle time
Eliminates interoperability and integration issues
Bug detection in the initial phase shrinks' development time
Protects patient sensitive data and health information
Why Wait and Watch the Way?
Grab Your Opportunity Immediately