Page - Blog Single Column Left Sidebar
Laundry services management app development for a client in Bengaluru
Laundry services management app development
Hassle free laundry facility
Multiple store management
User friendly interface
Unambiguous order placing functionality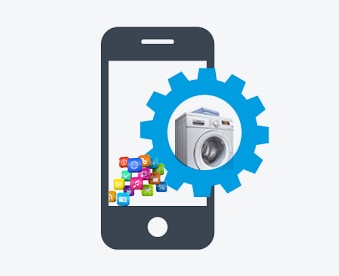 Client
Client is a leading service provider in Bengaluru wanted to try their hand in online applications. They wanted to eradicate the most prevalent laundry problem that exists almost everywhere.
Challenges
The client wanted to develop a web portal with options for customers to pre-pone the delivery time. Based on the pre-poned time the price shall vary for each and every item. Also, the client wanted to integrate payment gateway for every store owner registering with them. Our technical team found this a bit challenging as the payment calculations based on the urgency of each item in the order and integrating multiple payment gateway APIs.
What We Did
Our developer team came up with a seamless application that shall have the client that is the site administrator register can add as many store owners as needed. The payment of store owners to the administrator will be offline. After receiving the registration request from the store owners the administrator shall approve the registration. Then store owners can create a profile for each store with profile picture, store location, cost per service category and cost per item category apart from logging in, accepting or rejecting orders and updating the order status. This provides a convenient service to the customers using mobile application.
Technologies Used.
Results
Get clean clothes at the tap of a button
Getting Dry Clean and laundry to customer's doors
Easy Payment options (Cash on Delivery and Online Payment)
Bringing forward the time of delivery effortlessly
Payment gateways for each store owner
On-time status update for every customer order.
Why Wait and Watch the Way?
Grab Your Opportunity Immediately