Page - Blog Single Column Left Sidebar
V Store Application Development for a leading group concern
Virtual store application development
Virtual Market place
Attractive Shopping
Rapid Searching and Filtering Performance
Increased website performance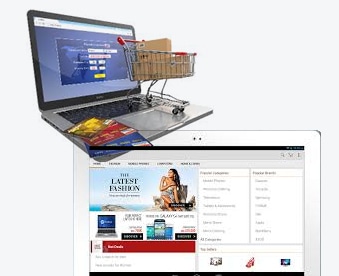 Client
Client is a leading group concern engages themselves in diverse fields and now offers VStore (virtual store) to their vendors.
Challenges
The client wanted to develop a Virtual Marketplace which is an Online Store to sell vendor products but it should be accessible only in their place. They mainly focus on the customers who do not have access to internet in their home but willing to purchase the products through online.
What We Did
Our expert professional developers studied the complete requirement of the client and developed an attractive, rich and user-friendly website with higher performance. In order to avoid excess loading time and also to increase performance while displaying, searching & filtering the products, we have implemented Apache Lucene Solr in V Store to meet the client needs that are mentioned below:
1. Listing of the products in order to display the products faster on page load, while searching, filtering & navigating to next set of products.
2. Searching for products by any of the keyword like product name, brand, color, etc... Using multivalued option in the Solr Schema
3. Filtering of products for the attributes color, size, length, material, brand, sleeve, neck, fit, material and price range
4. Display the number of products for each category, sub-category and the filtering attributes.
Technologies Used.
Results
Increased search & filtering performance when customer searches for a Product.
Increased website performance by implementing product listing using Solr as the products were not retrieved from MYSQL database server.
Listing number of products for each category, subcategory & its filter attributes without connecting to MYSQL Database server which reduces the loading time of the page
Why Wait and Watch the Way?
Grab Your Opportunity Immediately