Page - Blog Single Column Left Sidebar
Mobile Website & Responsive Web Design
Responsive Web Design (RWD) for a leading Resort and Home Stay service provider in Nilgiris, Tamil Nadu, India.
Key Achievements
Flexible grid based layout
One website for all devices
Compatibility with a wide range of devices
Optimum viewing experience for users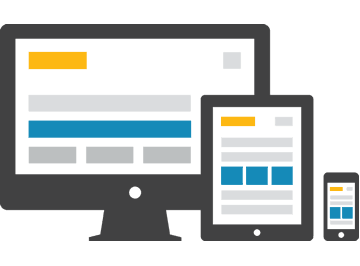 Client
The client is one of the renowned Resort and Home Stay service providers in Nilgiris, Tamil Nadu, India. The company has a large vision of creating enchanting resorts and restoring heritage properties for the customers in Ooty & Coonoor. Their idea is to make a difference and keep things simple with emphasis on local cuisine, culture and experiences. They believe in enhancing the land they occupy with minimum damage to the local flora and fauna.
Challenges
Client wants to adopt the current trend in web design that exists today - Responsive Web Design (a.k.a RWD) to their website and wants one website for all devices including Desktops, Laptops, Tablets, Smartphones. Regardless of the device which the user is viewing the website on, will determine which layout of the website is loaded. Since it's impossible for any designer to do different design for different resolutions and various devices available today, we decided to go with the responsive web design, an approach meant to craft the site such that it provides viewers an optimal viewing experience across all devices.
What We Did
We carefully studied the client's requirement and designed responsive layouts, automatically adapt & adjust to various screen resolution sizes irrespective of any devices. By using the Media Queries platform with the help of HTML5 and CSS3 technologies, we have made it flexible and scalable to fit user's screen resolution no matter what size of screen resolution the user have. When a viewer grabs the lower corner of the site in a desktop browser window it will respond to the user by rearranging its content and widths in % to fit an iPhone / iPad, Android, Blackberry, screens. We created a fully adaptive and responsive website design layout that delivers an optimized user experience for devices ranging from super high resolution to different screens. By performing a through round of quality testing, we have ensured that the site not only works on all the various devices (desktops, laptops, tablets, mobiles / smartphones, etc) but is also optimized for them.
Technologies Used.
Results
Centralized online hub for the internet brand presence
Standardized layout and look and feel across all areas of the site
Clean, uncluttered, user-friendly design that is easy to navigate and responds to different devices, screen sizes across multiple platforms
Well-organized content for improved readability and better brand positioning
One website works smoothly on Desktops, Laptops, Tablets, Smartphones
Reduced website maintenance costs
 Users can easily book an appointment for Resort / Home Stay on the move, with just one click
High resolution support (for contents / pictures / videos) for devices with retina displays
Best viewable in both landscape (horizontal) and portrait (vertical) modes
Why Wait and Watch the Way?
Grab Your Opportunity Immediately