Page - Blog Single Column Left Sidebar
On-line video sharing portal development for multi-channel service provider
On-line video sharing portal development
Custom plug-in development to meet the demands
A common platform to Showcase videos
Easy sharing through social networking
Feedback sharing about the video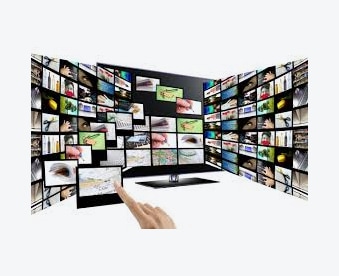 Client
The client is a multi-channel, men-focused media network. Client's proprietary content is produced by over 1,000 contributing experts and distributed over 300+ unique Web destinations, multiple video outlets and three broadcast television shows.
Challenges
The client requirement was to develop a user friendly video sharing portal that supports Video Gallery. The videos should be played only in the custom video players. The design should be customized; as users can share their views in social networking platforms such as Facebook, Twitter, Google +, Pinterest etc… And also they want share their feedback or join discussion by adding comments directly in the portal. The portal should be compatible in handheld devices such as iPhone, iPad, Android phone and Tabs.
What We Did
ANGLER developed an online video sharing portal using RoR backend with effective User Experience. Technologies like AngularJS, a powerful JS framework were used to load the application very fast and to make the application mobile compatible. So, the user can get best experience even on mobile devices. The entire portal was made responsive and compatible for all devices using HTML 5, CSS3. Also with FB share, twitter shares, as users can post their feedback in featured graphical manner which is innovative.
Technologies Used.
Results
User friendly interface for online media
Popular social network integration
Accessing Media Portal from the web or mobile device
Look and feel similar to a mobile app when the application is accessed on mobile devices.
Search Videos by title
Broad reach due to responsive design
Exposure for the brand
Attract new users
Why Wait and Watch the Way?
Grab Your Opportunity Immediately