Page - Blog Single Column Left Sidebar
Poultry Website Revamp
Responsive website supports all browsers
Attractive and intuitive User interface
Location based customized search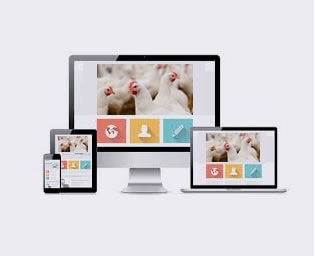 Client
The client belongs to poultry & related food products production across India and few other countries for more than 3 decades.
Challenges
The client needed their website to be more robust features which didn't serve the intended purpose from the current website. The new website must be responsive and customers has to access & purchase from different locations for poultry food categories such as animal fat, bajra, bone meal, broiler medicine and others. The relevant reports and other invoice pages should also be responsive and to be viewed fit to the screens of desktop & mobile devices.
What We Did
We at ANGLER, understood the underlying factors that really behaves as a show stopper. We provided immediate solution to revamp the poultry website as responsive and integrated the various branches with the firm's contact details so as any customer can look for the products and services. The complete poultry website was revamped and has all the CMS pages such as personal details, products and category details, assessment details, company details, organizational strength, employee details, technical details etc. The website was also added with the details for foods categories such as animal fat, bajra, bone meal, broiler medicine, broken rice, calcite powder etc., that makes a customer's job easy in finding right products at their own or nearby location's which really saves time and money.
Technologies Used.
Results
Attractive and intuitive User interface
Supports all latest desktop & mobile browsers
Increased website usage and user engagement
Location based customized search
Interactive and effective dashboard
Why Wait and Watch the Way?
Grab Your Opportunity Immediately