Page - Blog Single Column Left Sidebar
Quality Management Software for Oil and Gas Company in Dubai
Reduces the manual work & Saves lot of time
Process based approach to improve Effectiveness
Configurable Assessment management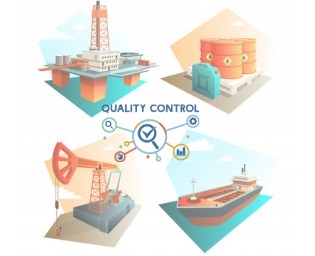 Client
Client is one of the leading company in Dubai that provides products, services and solutions to Oil & Gas sector industries. They are successful in finding and developing new strategies and striking a new balance between risk and reward. These qualities have helped them to explore areas, where other companies thought that are too risky compared with potential rewards.
Challenges
Client's core requirement was the proposed solution should be able to effectively handle New Initiatives and associated tasks that has to be created with tracking mechanism, also the system should result in offering tangible benefits that leads to continual improvements to the Quality Management system of the organization.
What We Did
Client was provided with Aura QMS software that help organizations to effectively monitor and manage their regulatory compliance activities. As per the client's requirement, the quality management system has been customized and made flexible to create 'N' no of new Initiatives & assign associated tasks from Task management module. AURA facilitates Assessment Management which will allow to create new initiative under that new initiative management.
Document Management System in Aura helps to save all the documents in a secure, centralized web-based document control system with workflow mechanism (Forwarded, Approved & Published). It allows to upload Word, Excel, PPT & Image formats. The quality management software also facilitates the authorized user to enable & disable the department wise document view privilege to the end users. This provides secured access of the overall document management system in an easy manner. It leads to reduced time, efforts and costs associated with manual, paper-based document management processes in addition to the above Aura provides meetings management & training management as add on module.
Technologies Used.
Results
Provides systematic, consistent workflows to capture, manage, review and track the entire Document management system effectively
Reduces the manual work & Saves lot of time
Configurable Assessment management makes better visibility & helps to measure the New Initiatives
Process based approach to improve Effectiveness
Why Wait and Watch the Way?
Grab Your Opportunity Immediately