Aura – Quality Management Software
Quality Management Software will streamline your organization quality audit process and help you improve your existing processes and gain Customer Satisfaction.
Streamline the processes around quality
Allows to manage quality documents from one console
Helps organizations stick to their compliance processes
Improves existing processes & increases overall performance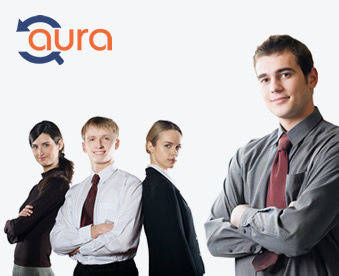 Page - Aura – Quality Management Software
AURA – Your Quality Management Solution
Quality Management is the single most important process in any organization. It is vital for any business process improvements. This Quality Management system allows organizations to understand precisely what customers need and consistently deliver accurate solutions.
Our web based QMS software will allows organizations to manage quality documents from one console, organizes the users, groups & gives only secured access based on the user levels, handle different types of schedules such as Audits, Meetings, Training sessions, Demos, etc., besides logs Audit Plan, tracks Discrepancies, observations and their preventive actions & reports on completion.
In addition, it effectively manages task by raising alerts and it also has features to track individual tasks status, generates detail reports for schedules and tasks.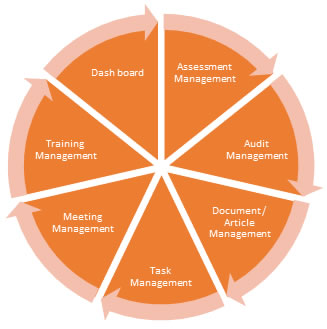 Why AURA?
Provides highest level of quality management solution
Reduces costs of correcting defects in existing process
Adapts to organisation specific quality management system requirement
Data centralisation improves traceability of CAPAs
Drives continual improvement & increase process efficiencies
Salient Features
Audit Management
Under Audit schedule, below phases can be tracked.
Audit status & checklist management
Audit observation & CAR Report generation
Tracking of Non conformities & Opportunity for Improvements
OI Management – To track the status of the OIs. Review and evaluate ideas / suggestions
CA / PA Management – Track, Review & Manage corrective & preventive actions
Reports on NCs, OIs
Article / Document Management
This module is used to display the list of documents to be available on the web portal.
QMS documents can be organized under different business units, different QMS Processes & in multiple levels. Document changes / revisions can be tracked.
Access to the documents can be restricted by assigning a security role with the proper access rights.
Schedule Management
End to end schedule management covers all possible phases of different schedules. Say for Example: Creation of a meeting schedule, Sync the meeting schedule with outlook, Reminder on the schedule, Minutes and POA tracking & Reports
Different schedule types such as Audits, Meetings, Training sessions, Demos etc. can be managed.
Audit Management – Audit Plans, Audits, Findings & Checklists
Meeting Management – Meeting plans, Attendees, Absentees, MOM & POAs
Training Management – Manage training schedules, Post training activities – tracking of attendees & absentees
Facilitates the Admin privileged user to create n number of schedules
Display the upcoming schedules in the end users login
Rescheduling upon confirmation by the approval authority
User & Group Management
Will facilitate the Administrator to Manage Users & Groups
Group membership –help administrator to map user with the groups
Access control – Privilege based access to the modules
Task / POA Management
This module is used to Assign / Review / Update tasks.
Privileged user can be able to create & assign tasks to other users.
Task status & % completion can be tracked
Email alerts will be triggered as a reminder for the task responsibility
How it works
With Aura audit management software, Organisations can seamlessly automate quality management processes & maintain quality standards specific to different business areas within the enterprise. Actually, Quality Management is not alone related to audit process efficiency, it is about continuously improving and leveraging the corrective action, preventive action data to make better, more informed decisions. Aura has set of features to streamline internal audit and thereby meet requirements of the ISO 9001, ISO 14001 and ISO 13485 standards.
Reduces costs of correcting defects and enables companies to monitor risks and ensure compliance across organizational regulatory standards.
Facilitates to avoid gaps in compliance, expose ineffective controls and help improvements in process requirements that lead to customer satisfaction and new improvement initiatives.
Assists organisation in managing meetings, trainings schedule, goals / POA tasks and complete internal audit activities.
Applications
Manufacturing
Engineering
FMCG Companie
Healthcare
IT / ITES Companies
Bank & financial Service
Insurance Companies
Construction
Education
Research Organizations
Laboratories
Retail Organizations
Benefits
Document / Data decentralization – Online document Management
Efficient Event / Schedule Management – Time spent for communicating the audit plans, reports & tracking the status are reduced
Automatic alerts – supports the users by reminding the schedules which results in 100% schedule adherence
Categorized schedules – schedules can be categorized under various topics
Conflict Management – Warms against schedule conflicts on the attendee & meeting room
Outlook integration – Schedules would be integrated in the respective user's outlook
Schedule Notifications – Email reminder about the schedules
Effective task management supports from missing out tasks. Also facilitate to track the task completion trend
AURA brings you organization-specific quality management system requirements and enables you to streamline your quality process. For more details, kindly visit our website – www.auraqualitymanagement.com.
Why Wait and Watch the Way?
Grab Your Opportunity Immediately