Page - Blog Single Column Left Sidebar
Saloon Mobile App developed for a multi sector group
Give Reviews & ratings for services availed
Locate & fix appointments on the go
Get Timely reminders before service
View performance & choose styles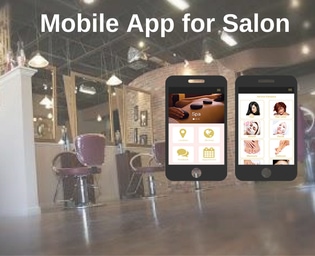 Client
Client is a leading multi-sector group providing quality shelter, healthcare, enhanced environment, food services, products and financial services to customers while achieving superior returns to shareholders.
Challenges
Client's need was to develop a mobile app and web application where customers can login to their application and find the nearest located salon or barber shop to cut their hair. Customers must be able to
Upload their recent haircut photos & get comments
Choose any desired styles from a catalog along with the details of the hairstyle.
By having these details at their fingertips stylist who is going to cut his hair for the next time can get an idea before cutting the customers hair.
What We Did
ANGLER successfully developed the mobile app & web application where users can login to the mobile application and will be able to view various services offered by salon owners /independent stylists and avail their services. By using this mobile app customer can
Find a salon and the stylist they can book an appointment for haircut
View the pictures of the already provided services
Look at reviews of their previous styles
Facility to cancel the appointment at critical circumstances
Regardless booking method, get remainder 15 minutes prior to their booking time
Walk-in customers will be able to see estimated wait time and check into the Queue
Based on the performance of the stylist customer can review and rate them.
Apart from the above features Stylists and Salon owners can upload photos of cuts they do to promote and show others the quality of work they can offer.
Technologies Used.
Results
Customers can view the stylist and locate them
Provide ratings and feedbacks for availed services
Customers book appointments/ cancel on critical circumstances
Stylists can check-in / check-out in their salon and the same will be viewed in the customer's mobile app
Stylists can create a profile and upload their details like pictures, location, name, fav style etc.
Separate master for salon owners, barber shops to add and track their activities
Why Wait and Watch the Way?
Grab Your Opportunity Immediately