Page - Blog Single Column Left Sidebar
Cane management software development for a leading multi faceted organization
Cane management software development
Complete solution for Cane Management
Dashboards for Cane Managers
Plot mapping with Latitude and longitude
Weighbridge integration with Barcode
Reports with wide range of export options
Export the reports directly to Google Drive, Drop box, One Drive etc.,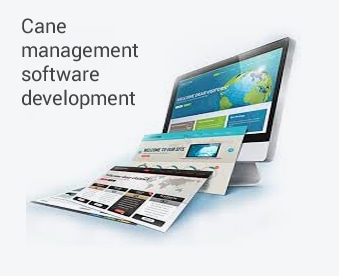 Client
The client is a speciality software company focusing on mid-level MES solutions (Level 3 and 4, between ERP and PLCs) for the manufacturing sector.
Challenges
Clients challenge was to integrate the developed software with weighmentbridge to read data from serial port and link the data to gatepass for validation. UI for Gate entry and Weighbridge to be selected with single click instant which gives more usability. and PLCs) for the manufacturing sector.
What We Did
Our team of .net developers successfully developed a solution to manage the entire process of the Cane growing from identifying the Ryot / Plotting to Cane Crushing et., The key features of developed software  is Plot Management, Loans and kind loans, Seed and Fertiliser issue, Field activity, Cane analysis, Transporter details, Harvesting Gang Leaders details, Weighbridge integration, Barcodes scanning for vehicle entry, Cutting order prioritizing & issue, Cane billing, Burnt cane analysis etc. We developed this application with broad enhancements and solution architecture focusing on product development.
Technologies Used.
Results
Ease of managing Ryots, Plots and Cane
Weighbridge integration
Barcode integration
Cash Loan and Kind loan management
Wide range of reports
Faster & Efficient management
Why Wait and Watch the Way?
Grab Your Opportunity Immediately