Nmap Security Testing
We offer security scanning services vital to detect security threats and reduce risks. This enables organizations to understand the pitfalls and vulnerabilities of their system in advance
Nmap tool scans for Cyber Security and Penetration Testing
Testing network security controls and discovering vulnerabilities
Detects open TCP ports, running services (including their versions)
Perform a host discovery scan, portscans with custom parameters & operating system scan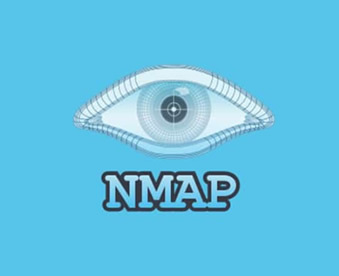 Page - Nmap Security Testing
Network scanning refers to the use of a computer network to gather information regarding computing systems. Nmap has emerged as one of the most popular, free network discovery tools in the market. Nmap is a very effective port scanner, known as the de-factor tool for finding open ports and services.  By using Nmap, we detect specific weak spots in an application software or the operating system (OS), which could be used to crash the system or compromise it for undesired purposes.
In today's IT environment Scanning a network to check for vulnerabilities is a vital exercise that should be done on a regular basis, and discovered issues to be addressed as soon as possible to prevent an attack. Nmap is today a most popular tool used by network administrators over other scanning tools. For visibility into your network's organization and help you more quickly troubleshoot risks to better protect your infrastructure.
Features of Nmap Security Testing
Scans hosts & services by sending packets and analyzes the response
Supports for mapping out networks filled with IP filters, firewalls, routers, and other obstacles
Scan huge networks of literally hundreds of thousands of machines
Performs Ping sweeps and SNMP scans to identify live hosts and services running in your network.
Benefits of Nmap Security Testing
Identify security holes in network devices across servers, firewalls, and workstations
Reduce risks by ensuring a lower administrative and maintenance burden
Unparalleled coverage & comprehensive insight helps manage vulnerabilities
Evaluate & classify vulnerabilities to help administrators prioritize threats
Using Nmap security testing tool we do support clients to do IT security administration, lock down their data and keep intruders out. Every organization has different needs; we help meet your security and regulatory requirements. For details contact us.
Why Wait and Watch the Way?
Grab Your Opportunity Immediately