OWASP ZAP
We use OWASP Zed Attack Proxy ( OWASP ZAP ) popular open source security tool for scanning web applications, scan a website for vulnerabilities.
Helps do professional level security testing
Scan result is classified according to severity
Integrates within the CI/CD pipeline to detect flaws
Reduces the probability for external hacking threats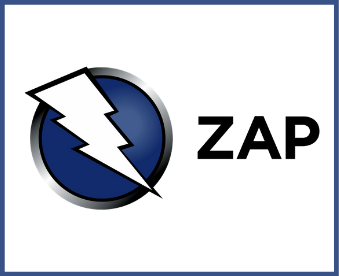 Page - OWASP ZAP
Our Software development services focuses on software application security in search for the solutions ensure the security of the application, which helps us to delight our clients with the best available solution in the market. In most of the scenarios that we come across, the customers want complete assurance on security of their platforms/products/applications. Clients reach out to us for Software security testing to assess and test a system to discover security risks and vulnerabilities of the system and its data. We use advanced security testing tools to assess products/platforms before they go live to the market.
OWASP ZAP is an ideal tool to use in automation (security testing). It can be run in headless mode and has a powerful API. The OWASP Zed Attack Proxy (OWASP ZAP) is an easy to use integrated penetration testing tool for finding vulnerabilities in web applications. ZAP passively scans all the requests and responses made during your exploration for vulnerabilities, continues to build the site tree, and records alert for potential vulnerabilities found during the exploration.
OWASP ZAP will proceed to crawl the web application with its spider and passively scan each page it finds. Then it will use the active scanner to attack all of the discovered pages, functionality, and parameters.
OWASP ZAP key advantages 
Safe and Secured data handling
Safeguard our files & folders from external Vulnerabilities and Hacking
Restrict Malicious File Upload
Potential ways to mitigate or additional testing that should be done to reduce identified threats
Focus on areas where your application is most at risk, report back any issues that are found, and provide detailed remediation advice.
Actively scans the top 14 vulnerability
At ANGLER, we have used the OWASP ZAP tool in the web application development projects in order to provide all the essentials for web application testing including;
Intercepting Proxy
Active and Passive Scanners
Spider, Report Generation
Brute Force
Fuzzing
By scanning web applications during the software development cycle, app developers and software testers focused on preventing bugs and fixing them before the software goes live which helped in development of the application bug free and enabled faster deployments.
Business benefits using OWASP ZAP
Effective validation of the web application security postures, from governments agencies and educational institutions to large enterprises
Features such as ease of installation/upgrade, ease of use, learning curve, cost, support, release rate, API and extensibility, available third-party integrations helped us to provide best quality services to the end clients resulted in higher customer satisfaction rates
OWASAP ZAP is an enterprise who constantly innovate and have need to host, develop, and release software that will secure the web
We have a large pool of experienced security testing engineers and our deliverables security report classifies each vulnerability in appropriate category along with mitigation strategy. Contact us today to know more about our penetration testing services or to hire our software testers with OWASP ZAP tool skillset for your needs.
Why Wait and Watch the Way?
Grab Your Opportunity Immediately