Burp Suite
By using Burp suite, we do automated web application security testing and help clients to identify & uncover vulnerabilities against a web application.
Makes testing faster & reliable
Ensures your application risks are minimized
Enables find and exploit security vulnerabilities
Allows testers to perform complex and highly customized tasks
Cutting edge scanning logic to discover new vulnerabilities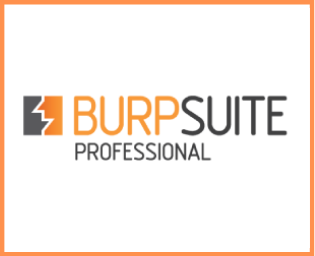 Page - Burp Suite
In this technology world, security breach for the web / mobile applications is a highest threat felt. Each and every companies always wanted to ensure that the application is safe from intruders. We at ANGLER QA team use Burp Suite, an integrated platform for performing security testing of web applications. In our application Security testing services, we uncover vulnerabilities in the web & mobile applications and ensures the potential risks are minimized.
Burp suite contains set of tools which can be combined to conduct entire security testing process from initial analysis, mapping, finding and exploiting security vulnerabilities in the application. In addition to basic functionality, such as proxy server, scanner and intruder, the tool also contains more advanced options such as a spider, a repeater, a decoder, a comparer, an extender and a sequencer. By making use of Burp suite tools our QA team perform complex and highly customized tasks more effectively.
Our Test Automation Engineers perform the following Tasks
Having great experience our testers identifies the precise scope of security testing
Performs the security and penetration tests in a systematic way (including intrusion)
Reports the complete security loops & potential vulnerability scanning to exploit
Our security testers analyze the randomness of password reset tokens or testing data items that are intended to be unpredictable
By specifying, one or more payloads again web application by harvesting useful data and fuzzing for vulnerabilities.
Our software testers can assess potential vulnerability by analyze the week component through scanning the web application
Our testers will perform the security testing and covers the most top trending 14 vulnerability like SQL injection, cross-site scripting, file path traversal, fuzzing
Hire security testing team from ANGLER who have helped clients to the threats and build a safe & secure software / web applications for their users. With profound expertise apart from assessing the vulnerability we can also assist with possible recommendations.
Benefits of Security testing using Burp Suite Tool
Powerful features to assist the most experienced tested
Advanced scanning for manual testers
Unrivaled protection against these zero-day threats
Generate various reports highlighting your findings
Share us about your web application / software security testing and penetration testing requirements in the enquiry form below. We will reach out to you in 24 business hours & shall kick start your application security testing using Burp Suite. We look forward to hearing from you !!
Why Wait and Watch the Way?
Grab Your Opportunity Immediately