Page - Blog Single Column Left Sidebar
Application testing for a leading Transportation industry
Application testing and document sharing solution for a leading Road Transport Industry
Usability testing for application User Friendliness
Performance testing for high responsiveness and compatibility
Data flow testing for user based privileges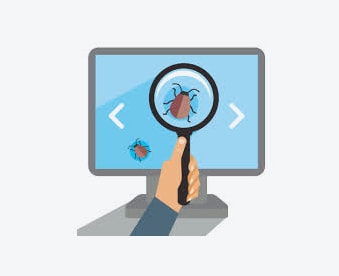 Client
Client is a leading India's Road Transport Industry. Specializes themselves into manufacturing railway coaches, motor cars, steam passenger buses, public service .They are the dependable diesel power and proven performer since 1955 meeting the diverse needs of customers.
Challenges
Client wishes to use an application to share documents (in pdf), share the authorized service center and dealer details to customers, option to retrieve the news contents through the RSS feed and reader, implementing the simple survey module where the admin get survey response from their customers. And also they required our testing services to perform Functional Testing, Integration Testing, Usability Testing, Functional Testing, Integration testing, System Testing and Security Testing.
What We Did
We provided comprehensive services to guarantee high quality products. In order to fulfill the task we performed functional testing, UI and usability validation, security analysis, configuration and scalability testing.
The end-to-end functional testing covered all the scenarios that the end-users usually work out, thus uncovered several critical bugs before release.
Security analysis was made to ensure that credentials are not stored or passed in unencrypted form.
Configuration testing was performed to check if the application works properly in all supported operating systems, including 32 and 64 bit versions.
Testing documentation was created to guarantee sufficient testing coverage of actual testing and to provide documentation for ongoing testing of the product.
Verification of the bugs was performed to validate issues fixed by development team and checked that fixes of certain bugs did not affect other functionalities of the application.
Technologies Used.
Results
Usability testing improved customer satisfaction and increased conversion rates
Integrated Functional testing enabled On-time Project Delivery
Performance testing enabled enhanced application response time
Security testing ensured data security
Responsiveness of the website has been tested to ensure usage in specified browsers and devices
Overall QA helped to achieve customer delight
Why Wait and Watch the Way?
Grab Your Opportunity Immediately