Page - Blog Single Column Left Sidebar
Exclusive Android and iOS Mobile App Performance Testing
Exclusive Mobile App Testing done in different versions of OS such as Android 4 to Android 6 & iPhone version 8 to 10 to optimize downloads.
Performance Testing of core features on Mobile devices

Integration testing to ensure that user get their Social Network profiles

Interruption testing to find the bugs

Basic User Experience Testing to identify navigational & usability issues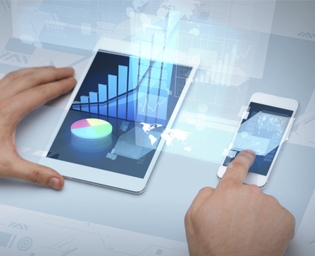 Client
Client is a dedicated eco-friendly mineral industry in the country. They have 20 years of import and export business experience in partnership with various international companies.
Challenges
Client wants to do an extensive testing on his iOS and Android mobile apps which helps users to mark few products as their wishlist. The end users shall also invite their friends to download the application and follow their wishlist, users are to be provided with like and dislike option. In addition to the core feature of sharing gifts, client also want to test an interactive chat feature which will attract more users to the system.
What We Did
At Angler, we have an explicit QA team who are dedicated to test Mobile apps. Our team of Mobile app testers clearly understood the client requirement and tested all the features of the app in both the platforms - iOS and Android. Testing was done in different versions of OS such as Android 4 to Android 6 & iPhone version 8 to 10. Various types of test are carried out like Integration testing, interruption testing, basic performance etc. Different types of social network integration have been tested to ensure that user get their profiles when logged in using Facebook, twitter and linked in. Extensive testing has been done in the chat feature to check instant message sharing and chatting.
Technologies Used.
Results
Create wishlist of each important occasion and share with friends

Invite friends and loved ones to see the created wishlist

Share to friends and group of friends

Share using the mobile contacts and social media

Visit friends wishlist and plan for gifting

Instant chat without any hassle

Check the basic user experience & navigations

Application stability on incoming / outgoing calls

Support for various screen resolutions & screen sizes

Check Orientation & Connectivity

Install / remove applications properly in Phone / External memory
Why Wait and Watch the Way?
Grab Your Opportunity Immediately