Offshore Outsourcing Services
We are engaged in providing high quality, reliable, prompt, cost-effective and client-centric Outsourcing Services to our clients.
Boost your business bottom line with our unique OPD engagement model
Set up your own Offshore Development Centre (ODC) to start with, will run under our company
Augment skilled and highly qualified IT Professionals as per your requirements
Our Offshore Outsourcing Model has been successfully deployed in more than 40 companies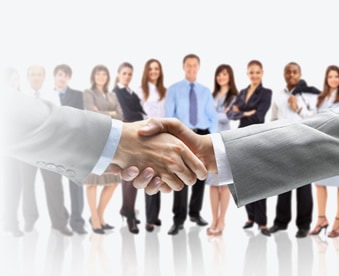 Page - Offshore Outsourcing Services
Outsourcing has become a global phenomena brought about by the evolution of the world's economy. Offshore outsourcing is currently looked upon as a value enhancer that helps organizations to streamline their core operations at a significant cost advantage. The key to successfully outsourcing of your projects lies in your choice of an experienced outsourcing service provider who can satisfy the critical business and technical criteria that match your expectations.
ANGLER's well defined and tested processes have enabled us to transition into offering a wide range of outsourcing services by sustaining the same quality, effectiveness and responsiveness that define our outsourcing services standards. With our unique offshore business model, we are proficient to produce predictable quality and measurable results through our defined processes.
ANGLER Offshore Software Solutions
We are a customer-focused company, willing to go the extra mile to ensure customer delight. Discover the unique ways in which we continue to bring in the Best of India offshore Advantage to our global clients in 10 countries around the world.
Offshore Outsourcing Services
Staff Augmentation for various kinds of skilled resources to suffice all your IT related needs.
Software Development in Microsoft .NET, Java, Linux, Apache, MySQL, PHP High end software development with Oracle, Telecom, Embedded and Open Source Platform.
Web Design & Development with Web 2.0 Standards, DIV / CSS based Websites and Unique Customizable Designs.
Web Application Development using ASP.NET, PHP, WordPress, Joomla, osCommerce, Microsoft SharePoint, Cold Fusion and much more.
E-Commerce Development & Shopping Cart Integration.
Rich Internet Application Development with Flash, Flex, Ajax, Flash Media Server, etc.
Mobile Application Development Services including iPhone / iPad Application
Development, Android Application Development and Mobile Website Design & Development.
SEO / SEM / SMM Services for Search Engine Optimization, Social media Optimization , Google ad words(PPC) , Social Media Marketing (Facebook, Instagram, LinkedIn, YouTube).
Content Management Services – Our Open Source CMS gives our customers flexibility to create dynamic database driven websites and to manage it effortlessly.
DNN Development Services – Our DNN Development Services are professional and qualitative due to good project experience of our Dot Net Nuke developers. DNN outsourcing gives our customers an opportunity to create dynamic free of charge websites and to manage it efficiently.
How Does Offshore Outsourcing to ANGLER Benefit You?
Faster time-to-market
Significant Cost Advantage – save up to 40%
Access to diversified pool of skilled professionals
Ability to increase your resource base without hiring expensive manpower
Full Service Provider of both cutting-edge technology and creative design skills
ISO 9001 quality-certified process-centric approach to software development
Quick and reliable delivery mechanism
Shortened Development Cycles
Why Wait and Watch the Way?
Grab Your Opportunity Immediately