Page - Blog Single Column Left Sidebar
iPad App Testing for a leading transcription service provider
iPad app testing done for a leading Medical transcription service provider
Sponsors shall donate used mobiles to labours
Data protection strategies implemented
Securely upload Audio file into client server
Interruption testing to ensure recovery
Auto save options to reduce the risk of data loss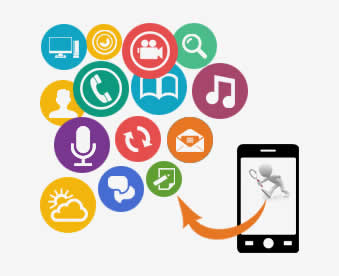 Client
The client is a leading transcription service provider in Australia & New Zealand. They offer report transcription, editing and mailing services for medical practices with Practice Management software. They deliver risk management / data protection strategies for patient and client data in medical, legal and clinical psychology practices
Challenges
Client's requirement was to have transcriptions (Medical transcriptions) iPad app testing, where group of doctors can record their voice then convert into audio file and upload them into client server for taking report. It should also have facility to allow their clients to seamlessly dictate their correspondence and securely upload them to server via WIFI or a 3G/4G connection.
What We Did
Our testing team professionals analyzed the app and started testing the dictation app running on actual devices with plethora of test cases.
Auto-Save functionality was tested to ensure no loss of any recording file, and availability of Add, delete, and rename option for each recording files.
The mobile app was provided with facility to dictate and upload an individual voice file up to a maximum of 80MB in file size, so max and min size of files are tested with performance in mind.
Multiple negative and interruption testing is done to ensure the recorded voice is not lost because of any mobile interruptions like, call, messages, notifications, battery drain etc…
Technologies Used.
Results
Sponsors shall donate used mobiles to labours
Ensure record and playback in the background and Pause while recording
Auto-Save ensures recorded File safety without any data loss
Archive their dictations for future reference and delete unwanted dictations.
Provision to download any required file from admin portal.
Ability to recover from interruptions
Why Wait and Watch the Way?
Grab Your Opportunity Immediately