Page - Blog Single Column Left Sidebar
Mobile app testing service for a credit / prepaid cards service provider in Middle East
Mobile app testing services cover testing for all modules and interfaces.
Performance testing to ensure quality
Security testing to safeguard data
Functionality testing for seamless user experience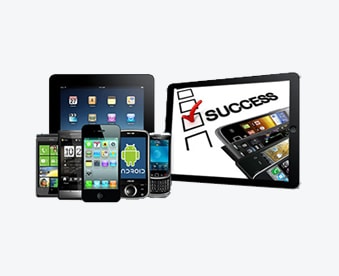 Client
The client provides a variety of credit / prepaid cards that are tailored to meet the daily lifestyle needs of customers in the entire Middle East.
Challenges
As client serves customers in various industries like retail, corporate, investment & financial space and runs their operations on different products, interface systems with local and regional customizations they want to replace the legacy systems with an in-house financial system with service-based architecture covering all common functionalities with common interfaces. The requirement was to set up functional and regression testing teams to cover testing for all modules and interfaces.
What We Did
After completion of the mobile app development work our Mobile app testing team prepared scope based test script and master test strategy to ensure it meets the defined objective. With good understanding of banking domain, encompassing varied functionalities involving various business units Individual test scenarios were defined, run, analysed and verified.
Different test approaches were formulated for various activities from data preparation to data interchange with interfaces. Estimation of the batch runs were determined to execute the test in the planned time. Detailed documentation of verification and analysis was compiled. Data preparation and conditioning plan was chalked out. Building tools were used to run these tests on need basis.
We executed mobile app testing via two methodologies i.e. quick test of critical functions, targeted functionality and product lifecycle testing and regression testing.
Technologies Used.
Results
At the planning phase of the project itself our testing team was involved and this facilitated us to know about the functionality of each module and we with our high end domain knowledge figured out test plans at faster pace.
By means of using utility tools like account boarding, transaction posting we reduced the manual execution effort. Data conditioning was done for functionality testing, custom test management tool was made use of to address high priority issues and ensure quick turnaround time. Final phase in each release included identification of reusable regression tests for future releases.
All the calculations done via the app was accurate
Perfect testing ensured data integrity and security
Performance is ensured by doing performance testing
Soap UI Web service testing makes the application hack free
Since all the functional bugs are arrested at the early stage of testing the app went live bug free.
Why Wait and Watch the Way?
Grab Your Opportunity Immediately