Saas Marketplace Platform
Our SaaS based Ecommerce marketplace platform solution helps client to sell their core offerings and maximize their business growth.
Launch a white-label marketplace software
Intuitive and simple interfaces for all users
Flexible to sell any product type & reach new markets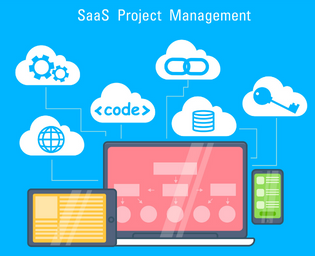 Page - Saas Marketplace Platform
In today's world of online, there is an increased focus to build a marketplace rather than have a single brand online stores.  This marketplace platform solution is cost effective and enables multiple vendors to sign up and sell their product / provide their service on your SaaS platform. Building an online marketplace is a great idea, we help clients to market their brand by building B2B and B2C multi-vendor websites that can cope up with the changing dynamics of the markets. This comprehensive solution reduces total cost of ownership makes customer on-boarding and management easy.
To create a niche for your business and stay ahead of your competitors, you need to meet user expectations, must offer certain advantages to your customers that makes them loyal to your brand. SaaS marketplace software / platform is a distribution model in which a third-party provider hosts the applications and makes them available to its customers via the internet. This SaaS marketplace solution approach allows buyers and sellers to stay connected. SMEs as well as Enterprise Businesses are now preferring turnkey multi-vendor solutions over custom-built ones.
Our Approach for SaaS Marketplace Platform
We will follow the below steps and build a B2B, B2C marketplace with respect to your objective and with an aim to meet user expectations which in turn enables you to boost up conversions. We provide buyers with best-in-class front-office, sellers with middle-office and Admin with back-office.
Idea – Analyze the requirement through in-depth research with help of our presales team
Sketch – Draft the road-map that will convert the idea to a finished solution
Design – A visual prototype is prepared using smart tools & UI designers
Develop – Development team starts developing the solution according to design
Test & Release Online – We test every component to make sure that our solution fits the requirement
Maintain & Upgrade – We make delivery for the solution and assist our clients for ongoing maintenance & upgrades
Besides the above mentioned features, you can avail our Digital Marketing Solutions to promote your business online and re-target your customers.
Benefits of SaaS Marketplace Platform Solution
Hassle free Management
Quickly go to Marketplace
Secured Online Payment
Trusted platform for the customers
Access New Markets & Increase ROI
Serves both sellers & buyer expectations
Gain Insights, Make improvements & grow
We enable any company client positioned on a B2B or B2C product and/or service market to build and operate their own Marketplace Platform. With us you get cost effective SaaS marketplace solutions. Get in touch with us to build your online marketplace platform.
Why Wait and Watch the Way?
Grab Your Opportunity Immediately