Dealer Management
Dealer Management Solutions from ANGLER helps Manufacturing companies / OEMS to optimize your processes, reduce costs, and improve productivity.
Boost dealership performance, growth & profitability
Get complete visibility into day-day operations
Centralized application for managing sales & inventory
Streamlined process for operation efficiency
Transparent & integrated operations ensure customers satisfaction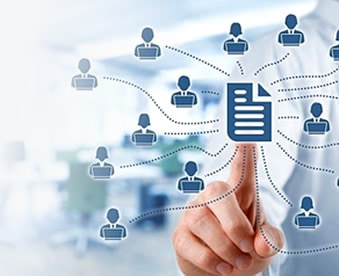 Page - Dealer Management
A dealer management system is your dealers effective and cost efficient source. A Dealer Management System (DMS) is software that equips dealers with a suite of powerful tools. Get real-time insights, automate tasks, and turn data into profitable growth, all on a single platform.
As customer is at the center of everything the business does adopts innovative business process solutions to deal with multiple levels of distributors/ dealers both globally and locally. For smooth flow of information and data within various departments/branches all you need to do is leverage on dealer management software. Our Dealer Management Solution help to increase operational efficiency levels and saves time spent to access up-to-date information.
ANGLER's Dealer Management Solution with various advanced features including sales tracking, inventory management, workflow management and reporting, basic accounting and customer relationship management helps meet the modern needs of manufacturing Industries. Our dealer portal system has unparalleled flexibility to integrate with other ERP system. To optimize your Dealer Management processes, reduce costs & improve productivity, invest in DMS Software that provide a high degree of data integrity and operational controls.
Our Dealer Management Solution
Provides Comprehensive tool for sales, CRM and post sales
Suits multi-franchise dealership outlets
Bundled with our B2B standards-based integration platform
Choice of cloud-hosted models
Seamless integration with existing ERP system
Modules in Dealer Management Solution
B2B online orders
Dealer locator
Logistics planning system
Online documents catalog
Easy feedback
Ads for sub dealers
Sub dealer voice
Ticket management system
Account status
Invoicing
Mobile application
The benefits of our Dealer Portal Solution include:
Focus on your Growth
Streamline the dealer process
Better customer experience
Improves sales forecasting, based on real-time sales inputs
Improves stock visibility and inventories at dealers, aiding in reduction
Increases revenues through higher number of converted opportunities and customer retention
Increases control for effective monitoring of the business and decision making
Online on boarding, provisioning, test and certification of dealerships
Complete ownership including maintenance, training, remote help desk and sustenance
We have the experience of working with manufacturing & OEM client business needs. If you need this  dealer management solution that covers all dealership functions and processes, Contact Us.
Why Wait and Watch the Way?
Grab Your Opportunity Immediately