DotNetNuke
Our team has experience and expertise in DotNetNuke developing services with several full scale portal development projects and development of DotNetNuke modules.
Our DotNetNuke developers have developed DNN business portals, intranet applications, custom DNN web applications and websites based on DotNetNuke platform
Using our DotNetNuke CMS, you can easily modify content, user roles and look and feel of your website
We can convert your pre-designed web templates into DotNetNuke skins
We have attained great feedback for our DNN services from our clients all across the globe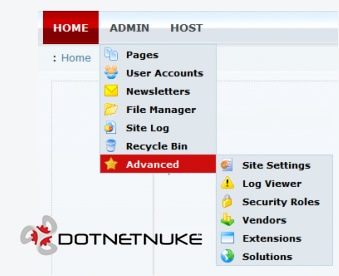 Page - DotNetNuke
Offshore DotNetNuke Software Development
ANGLER provides cost-effective and customizable DNN Web Programming Services in order to render a range of DNN Web Development Services for both new and existing websites running on DNN / IIS / MSSQL combination which is becoming the choice of IT and non-IT industry leaders for dynamic websites.
ANGLER leads the world market as a quality DNN Outsourcing Company in India through the development of DNN based websites and fast driven applications. ANGLER provides timely, efficient and affordable DNN Programming Services. We have gained experience through a variety of DNN Projects done for customers based in UAE and USA.
DNN Development Platforms
DNN Programming Skill Sets in ANGLER
open source rich content management system and Design
Administration and Security Tools
Multi-language feature
Few important contents manageable by DNN are Text, Images, Documents, Links, Events, News, Banner ads, Threaded discussion forums, Email forms, Broadcast email, Site registration, RSS news feeds etc
Free of cost availability and no licensing fees
Modifications like graphic design and functionality
Built in features provides extraordinary functionality
ANGLER strives to focus on the customer and deliver solutions designed around their needs as we possess quality DNN Programmers &DNN Experts. We have dedicated DNN software development team with extensive experience in Windows, IIS, Microsoft .net framework 3.5, MSSQL, and DNN & AJAX with full functional knowledge base to meet the customer expectations with our Offshore Development Center (ODC) services.
At ANGLER, our outstanding DNN Web Development team counts on experienced DNN Web Developers who have effectively completed a number of DNN Web Programming projects like web portals, flexible CMS and much more.
Contact us today to know more about our DotNetNuke web development services or to hire our DotNetNuke developers for your needs.
Why Wait and Watch the Way?
Grab Your Opportunity Immediately