C#
ANGLER's experienced teams aid in updating applications for start-ups companies and scale small-medium and enterprises-size businesses with modification and integration support written in the C# language.
C# .NET Core developers can create powerful, performant web and mobile applications for the modern era
Our Microsoft Certified C# developers can help you with your software product development requirements quickly
Our team of knowledgeable professionals provide on-demand applications support for C# frameworks, tools and technologies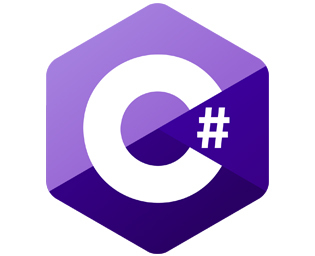 Page - C#
Build your secured and robust C# Application Development
We offer a plethora of integrated services combining best-in-class technology with our deep domain expertise. C# is a multi-paradigm programming language encompassing strong typing, imperative, declarative, functional, generic, object-oriented (class-based), and component-oriented programming disciplines. With us you could customize complete project and functionality to meet requirements. With our deep knowledge of development processes, we deliver unique solutions catered to diversified business needs of our customers. With our reliable C# development services, we have delivered numerous Microsoft Solutions for our clients across the USA, Canada, Singapore, UAE, Saudi Arabia, Hong Kong & Australia. Hire C# developers / programmers in India from ANGLER Technologies.
Latest version – C# 9.0 released in September 2020 runs with .Net 5.0 & Visual Studio 16.8
Our C# Development Services
Migration to C#
Custom C# development
Database Integration
C# integration services
HTTP and XML support to interactive websites
Improved Code Development
C# Development – Advantages
C# language consists of a rich class library which makes different functions easy to execute.
C# is an object-oriented language which has its roots from C++ and Java.
C# language enables the components from VB NET and other managed code languages to be used in C# thus encouraging interoperability.
C# language ensures that the developers create secure data centric applications thereby taking the user experience to the next level.
It is possible to create extensions and wrappers by using the underlying library of C#.
Lots of different applications can be developed using C# programming language which showcases its flexibility.
ANGLER as a quality Offshore Development Center in India provides talented, dedicated developers for developing C# based web and mobile applications. We have dedicated Azure DevOps team with extensive experience in object-oriented programming (OOPs) capabilities to build world class application and provide complete solution with full functional knowledge base to meet the customer expectations with our Virtual Offshore Development Center (VODC).
Our C# development team is expert in developing the applications for diversified industry verticals. If you want to develop any outstanding mobile app, hire our C# developers; we assure you to provide the ultra-modern applications with superb quality and great scalability. Our highly skilled C# developers are efficient in solution architecture and well versed with web applications with rich UI and performance handling. We have developed several small to complex apps able to run efficiently on all major browsers.
Contact us today to know more about our C# Development Services or to Hire Microsoft Certified Developers from India for your Offshore Software Product Development requirements.
Why Wait and Watch the Way?
Grab Your Opportunity Immediately