Page - Blog Single Column Left Sidebar
Intuitive Mobile App developed for Club Members and Entertainers
Club Mobile app developed for an Entrepreneur to engage & entertain members of the club
Engage and entertain members of the club 
Integrated payment gateway for on time payment 
Search for nearby clubs & get route to reach
Book /Reserve a table of a club remotely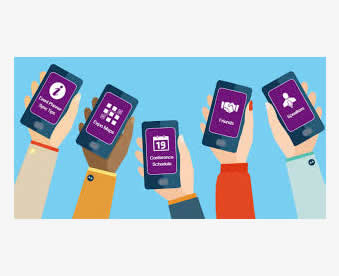 Client
Client is a entrepreneur involved in Outsourcing Mobile apps (iOS and Android) development as per his client's requirement.
Challenges
Clients' needs a club mobile app to engage and entertain members of the club even when they are not present in the club. The customers shall avail services from the artists and in turn offer gift to them by purchasing the product of the clubs and offering them to the artists. Artists can later encash or consume the gift offered to them. Also Users should be provided with the facility to book/reserve a table of a club, on a particular date and time. They can also book Artists for private events and to pay them accordingly.
What We Did
Our mobile app development team developed the app as per client's requirement. The app designed facilitated users to search for a particular club based on distance, name, location and rating. Get directions to the club via Map inside the app. Also Users can search for a particular artist, whom they like and chat with them. In order to continue chatting with the artist, they have to sponsor the artists with their favourite drinks – which they will get and encash it directly from the club, as the cash will be deposited into their account.
Facilitations to sharing image and video files with size and duration limits, between users and artists. 
Both Artist and Users can register and login in the app, by providing necessary information and later can customize their profile.
An inbuilt wallet service was designed to manage the funds of both the users and artists, integrated with a payment gateway.
Users can book artists for private events like bachelor/birthday parties and avail their services based on their hourly rates.
Technologies Used.
Results
Clubs can generate revenue even if they are closed physically

Users can also avail the service of the clubs remotely, like booking a table and reserve them without calling or visiting their site.

Users can chat and avail the services of clubs, artists and sponsor them drinks or tip them, to continue chatting.

Based on geolocation, users can search for nearby clubs or by using their name or city and plot a route inside the app.

Artists can earn money without physically being present in the club, and provide service to their favourite customers. Later they can

Encash the money they earned or get transferred to their account through their online wallet.

Users can add money to their wallet directly from their bank account, through the integrated payment gateway.

Users can also avail services of the Artists for private Birthday or Bachelor parties and pay them accordingly at an hourly rate.

The clubs will be making money by selling their products virtually and earning reputation among users through providing quality and prompt service.
Why Wait and Watch the Way?
Grab Your Opportunity Immediately