Page - Blog Single Column Left Sidebar
Mobile Event App to Engage Association Members
Prompt event updates
Payment assistance
Engaging road map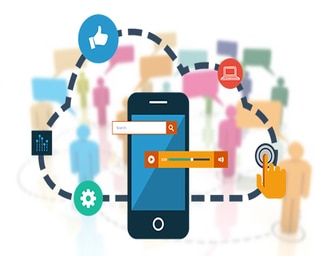 Client
To Develop a mobile application for an Association client who has keen interests in Socio Economic Change.  Client motivates debates in the direction of art, culture, business, political science etc o Chennai's rich history and showcases the genuine achievements of truly top-notch talents and to drive leaders with broad mind & global thoughts.
Challenges
Client's need is to develop a platform for Chennai citizens to share data & ideas based on the culture, arts & humanities, business, education etc in a common platform. They are also looking to make avenue for achievers of all time (today, yesterday & tomorrow) to meet, interact, debate, discuss & share innovative ideas for youths to unleash their power in creating a positive socio-economic change.
What We Did
Client was made available with our mobile event app solution for smartphone users of Android & iOS. Our feature rich mobile app solution allows association members to
Enhance interaction by Connecting via social media platforms
Send / receive notification updates on the activities
Monitor association event's activities
Member Registration will happen offline and the details will be imported into the developed mobile app's directory. Reminders will be sent to mobile app users before subscription end date, to ensure premium payment and uninterrupted access to mobile app.
Technologies Used.
Results
Provides information regarding various disciplines
Secured and guaranteed payment gateway options
Register their ratings on favorite topics & owners
Get notifications & reminders on updates
Why Wait and Watch the Way?
Grab Your Opportunity Immediately