Products
Are you missing the train with your E-Business platform? ANGLER's Software Products & Solutions helps you to empower your business.
Accelerate your Business Velocity with our Enterprise Grade Software Products & Solutions.
A unique Full Service Provider (FSP) solutions model that brings you the best of E-Business Products
Our cutting-edge products puts you right into the center of e-business technology
Your long-term, trusted technology partner for E-Business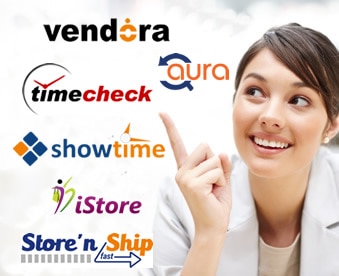 Page - Products
With ever increasing business complexities and rapid market changes, there is an increasing urgency for all companies to leverage technology solutions while improving focus on your core businesses.
We have our own cutting-edge e-Business Products Suite for Vendor Management, Time and Attendance, App for associations and Events Management, Logistics ERP, Quality Management, E-Commerce store front etc. We provide experienced expert advice – from strategy to how to effectively deploy information technology to operation support and execution.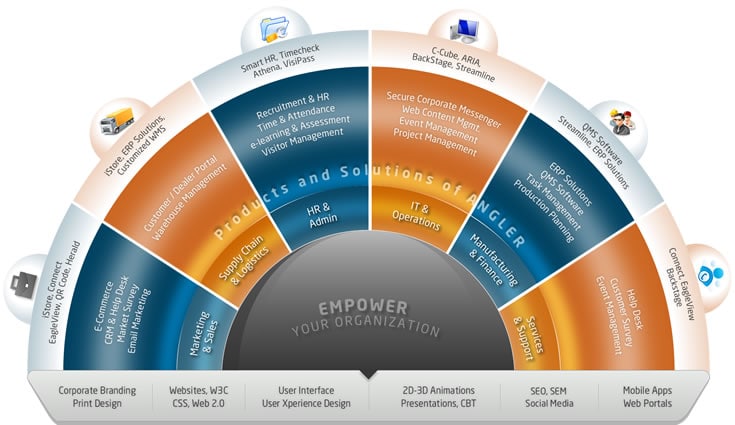 Our Unique Advantages
Unique Full Service Provider (FSP) model
Software Development & Creative Design under one roof
Innovative Products
Time-to-market advantage
Customization ability
Client-focused solution frameworks
Robust delivery mechanism
Quality-oriented work culture
Our Cutting-edge E-Business Products
Vendora – Vendor Management Solution
TimeCheck – Time & Attendance Software
ShowTime – App for Association and Events
Store'n Shipfast – Logistics ERP
Aura – Quality Management System
iStore – Online Ecommerce Storefront Solutions
Why Wait and Watch the Way?
Grab Your Opportunity Immediately