Vendora – Vendor Management Software
Redefine your business processes and easily create stronger relationships with your vendors by collaborating with them in a secure, online environment.
Vendor self-registration automates Vendor onboarding
Communicate in real time with vendors and suppliers
Reduced cycle time & possibilities to improve your business
Helps you to keep your master data accurate and up to date
Better decision-making with readily accessible real-time data
Page - Vendora – Vendor Management Software
Dealing with multiple vendors for different needs is not so easy, for this we have to leverage on a Vendor Management Software that helps drive more value out of vendor relationships.
As the business world grows more complex, and roles evolve to meet changing needs, the vendors you rely on for goods or services are becoming not just providers, but partners, in your long-term success. In specific, its focused on your business process needs to manage Vendors / Suppliers who support Service Parts, and Quality Improvement. This solution offering helps businesses to manage Vendor relationships and communication throughout the product life-cycle. Besides, here you could measure vendor performance collaboratively and seamless access everything related to all your vendor's from a single place.
ANGLER's Vendor Management Software is made up of services and workflows to enable OEM and Vendor collaboration during the service life-cycle and thereby enhance customer service, optimize costs, and improve quality. Authorized user can Log-in from a web browser and access all available information 24 X 7. With   this vendor management system you can centralize & easily manage the global vendors, suppliers across the world by supporting currencies, and localization.
The cost-effective subscription model with option (Cloud/In-House Hosting) eliminates upfront investment in costly infrastructure, license and implementation services.
How it works?
Vendor management system automates your interface with the vendor/supplier and reduces the manual error and paper works. Our vendor management system automates the process of the purchase order creation and allows tracking the order status online without any communication with the vendor. Vendors will have the ability to track invoice and their payment status, get real-time updates, historical data and associated documents via the portal 24x7x365. Our vendor management system reduces the time spending on handling the vendor inquiries and makes it easier for the vendors.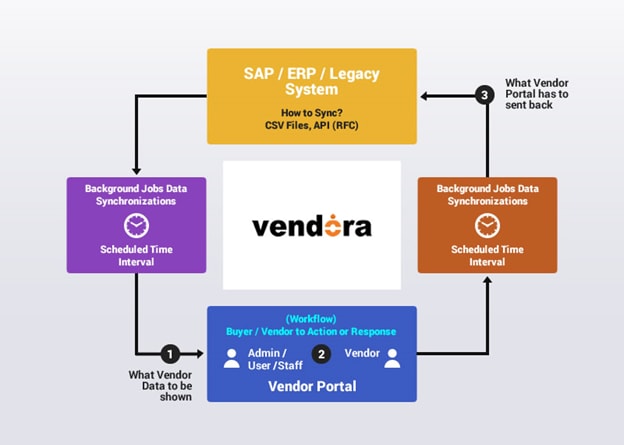 Industries
Manufacturing
Supply chain
Procurement
Aviation
Agriculture
Infrastructure
Fashion Apparel
Ecommerce
RFQ
Buyer can request for quote from multiple vendors.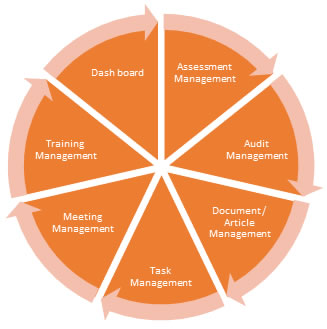 Manage Forecast
Buyers can intimate the forecast to vendors and get confirmation.

PCR
Enable Suppliers to send price change request to buyers.

Purchase Order
Vendor can view the purchase orders & he can either confirm or reject.

Invoice tracking
Create invoice with mandatory documents and get to know if invoice is paid
Goods Receipt Note
Vendors gets acknowledged once buyers receive Goods
MIS Reports
Helps buyers to evaluate business processes and operations and take decisions.

Two Way Messaging
Buyer and Vendor is enabled for support, complaint & escalations
Auto Mailer
Effective Automatic Mail triggers to notify the stakeholders on important transaction.
To simplify business processes & enable your organizations to build a strong long- term relationship with vendors click here, Hope you can see to the features of the Vendora's Vendor Management Software that is capable of delivering value across your business.
Why Wait and Watch the Way?
Grab Your Opportunity Immediately