Native App
We have vast domain expertise in developing feature rich and functional Mobile Applications for various platforms including iOS, Android, Windows Phone.
So far more than 420 mobile apps have been developed
38000 hours of mobile application development experience
Many applications available on Apple iTunes & Android Market
Mobile application development on iPhone, Android and Windows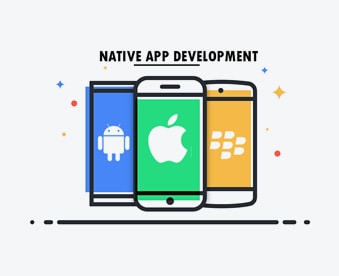 Page - Native App
Harnessing the power of Native App Development for your Business !
If you are looking for an effective way of making an impact on the digital market with your business strategies and services, then Native App Development is the perfect way to do so.
ANGLER has wide experience in Mobile Apps Development and has dedicated mobile application programmers to build customer-oriented applications across diverse platforms (Android, iOS and Windows).
ANGLER has proven Mobile Application Development expertise to address your needs from basic app to full-blown Mobile Product Development requirements. ANGLER will deliver a comprehensive solution that meets their business objectives.
The Native Apps Developers at ANGLER, work hard to deliver react native app based application. We develop Native Mobile Applications that meet your expectations within budget controls. Advantages of working with us is better UX, quicker code performance, fast hardware loading that is easy to implement through native technologies, cross platform functionality with user-specific iOS, Android or Windows UI and easy scalability.
Our unique mobile service offerings have made our clients technologically competitive. ANGLER has mastered in mobile apps development and has served many clients across the globe.
Our Native App Development Services includes,
Business App Development
Travel App Development
Event App Development
Funding App Development
Sports App Development
Entertainment App Development
Business App Development
Health, Fitness and Medical App Development
Weather forecasting App Development
Finance and accounting App Development
Media and Entertainment App Development
Social Networking App Development
CRM based Mobile product development
GPS based application development
Hire our Mobile App Developers on full-time, part-time and hourly basis to develop and port mobile applications in Mobiles, Tabs and wearable devices. To design and develop custom Native Apps for iPhone, iPad, Android, and Windows devices latest technologies & tools, frameworks and SDKs contact us.
Please send us an e-mail by filling out the form below, we will quickly get back to you (usually within 24 hours). We would love to discuss any requirements  you have in mind.
Why Wait and Watch the Way?
Grab Your Opportunity Immediately