Native Mobile App Development
ANGLER offers a unique expertise in Mobile Application Development for various platforms including iPhone / iPad, Android, Blackberry, Windows Phone and Symbian.
We have extensive expertise in custom mobile application software development
Experienced team of professionals committed to bring latest and greatest mobile technologies for various types of businesses
Our solutions on all the major handheld and smartphone platforms help our clients achieve a faster time to market with an unmatched cost advantage
We follow the highest standards in the industry for engineering process, product quality, delivery and support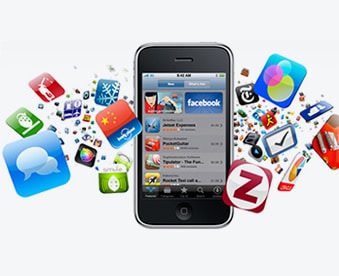 Page - Native Mobile App Development
Mobile technologies is right now in a state of flux. The number of platforms (iPhone, iPad, Android, Blackberry, Windows Phone, Symbian, etc) makes for greater churn in the market place and consequently creates constraints on what can be delivered to the end user. Thus, we would need to have detailed insight into your operating environment and requirements to identify the best fit solution for your users' needs.
At ANGLER you will receive maximum attention to your mobile application development project at each stage. Our established development processes and proven methodology ensure delivering out-of-the-box mobile applications exactly per your requirements. Our Mobile Application Developers constantly polish up and improve their skills and competencies to allow our Customers to take full advantage of the latest mobile industry tendencies.
ANGLER as a quality Offshore Development Center (ODC) offers a wide range of dedicated Mobile software development skills in iPhone / iPad development (Objective-C and cocoa touch framework), Android Development, Blackberry Development, Symbian OS Development and Windows Phone programming for our clients spread across the globe.
Mobile Technology Skill Sets of ANGLER
Contact us today to know more about our Mobile technology skill sets or to hire our mobile application developers for your needs.
Why Wait and Watch the Way?
Grab Your Opportunity Immediately