Infrastructure Management Services
We take complete responsibility of maintaining your IT Infrastructure with our Structured & Certified RIMS team.
Monitor your mission critical servers & network's availability, round the clock
Manage your IT infrastructure with today's need & tomorrow's readiness
Support configuring your network and security appliances
Maintain Up-to-date OS Patches, Anti Virus definition and lot more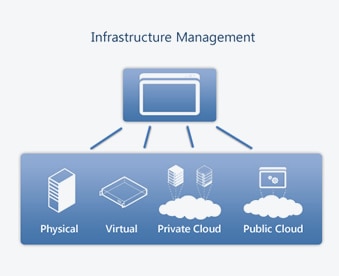 Page - Infrastructure Management Services
We offer reliable end-to-end IT Infrastructure Management Services to automate your own IT Infrastructure with today's needs & tomorrow's readiness. Our suggestions are designed to proactively eliminate issues in IT Infrastructure management and provide best-in-class IT infrastructure in the eco-systems of business. We monitor & manage all your mission critical servers, network & security appliances for its availability, utilization, and more per your requirement. We apprehend your requirements and cater to your specific IT infrastructure management needs.
Our certified IMS team of professionals will assist you to build and manage a secure and integrated IT environment. Our eminent service will help you to adopt industries best practices with considerably enhanced service levels. We consistently deliver high quality of services, which upsurge to competitive advantages for our clients, with our robust infrastructure and streamlined processes with our internal expertise. We help your businesses, free from stress to manage the rapidly changing technology needs.
Comprehensive IT Infrastructure Services
With in-depth industry knowledge we facilitate your business to manage and monitor remotely by offering comprehensive solutions.
Server Administration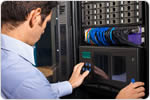 Our certified domain experts will proactively work towards the server administration (Windows, Linux / UNIX, Virtualization and more). We take care of scheduled maintenance, OS Patching (Irrespective of OS), Anti-virus updates, and lot more, in the lean production hours after getting the Change Management approved from the CAB (Change Advisory Board).
Professional issues analysis
OS & application patching irrespective of OS & AV Updates
Regular maintenance to avoid outages
Scheduled Backup
Improved operational performance
Public / private cloud administration
AWS & Microsoft Azure Cloud Server Administration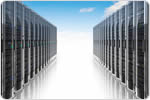 We work towards automating your own IT Infrastructure in the public cloud, for hosting your web applications, migrating your existing applications or even for a testing, on demand in the cloud Infrastructure.
Features of Amazon Web Services Cloud Computing
Developer friendly
Application load balancer
Can achieve scalable Cloud DNS Service using Route53
Improves application availability through Auto Scaling
Access static content quicker from the nearest endpoint
Easily store and retrieve any amount of data using S3 Storage
Automatic patch updation & software upgradation under PAAS – SQL
Features of Microsoft Azure Cloud Computing
Application load balancer
Access static content quicker from the nearest endpoint
Automatic Patch updation & software updation under PAAS-SQL
Easily store and retrieve database backup using Blob Storage
Can achieve scalable cloud DNS service using Azure DNS & traffic manager
VMware Cloud Administration
We work towards automating your own IT Infrastructure in the private cloud for hosting your web applications & for a testing purposes. 
VMotion
Storage VMotion
High Availability(HA)
VSphere Fault Tolerance
Improved Storage IO Control
Fully Managed Snapshot Backup
Distributed Resource Scheduler(DRS)
Webserver Administration
We do Web server administration activities that includes hosting .dot & php application on cloud Servers including Linux, Windows at reasonable prices. Our team will ensure your infrastructure is properly launched and maintained for optimal performance.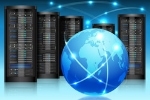 SSL Support
Server Hardening
IIS Fine Tuning
Apache Fine Tuning
Server Optimization
Configuring Smarter mail
Email Server Log Analysis
SQL & MySQL Database Administration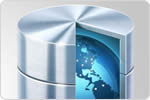 Our database administration team helps you to configure HA for your mission critical data base. Our certified team will house keep and administer the database to ensure the maximum availability of servers.
Log analysis
MySQL performance tuning
Configuring Galera Cluster
Configuring database Mirroring for HA
Configuring always on availability for HA
Configuring MySQL Master-Master Replication
Network Monitoring
We monitor your entire network (like Mail Servers, Web Servers, Database Servers, backup solutions and their Resources Utilization, Routers, Switches, Firewall and many more) for outages and afford solution to fine tune your servers & network for outstanding performance.
Bandwidth calculation using PRTG Tool
Solar winds monitoring
Database read and write usage using Grafana Monitoring Tool
Network Management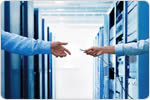 Our certified domain experts will categorize the network related issues rapidly and provide solution quickly. We provide 24 / 7 / 365 days of proactive monitoring services to facilitate keeping your network stable. We use to conduct Vulnerability Assessment on regular intervals and patch / fix the identified vulnerabilities to keep our network more secure.
Support day-to-day operations
Support new implementations
Regular configuration backups
Rapid response for outages
Secured network
Information Security
We monitor threats, malicious contents and intrusions in the network perimeter appliances and vigilant the respected stack holders to take proactive steps to block the identified, unauthorized activity. Our certified domain experts provide guidance on how to prevent these types of intrusions in future.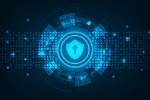 Real-time behavioral analysis
Keeping the network more secure by regular VA
Manage the OS and Antivirus Patches up to date
Maintain IDS / IPS kind of security appliances
All our services enable you to cut-cost at the same time meet regulatory compliance, achieve operational efficiencies, exceed up-time targets, maintain information security across your network, reduce operation costs and enhance service performance.
Why Wait and Watch the Way?
Grab Your Opportunity Immediately