Page - Home
WELCOME TO ANGLER TECHNOLOGIES
A pioneering India-based Internet-solutions company with offices worldwide. Our unique Full Service Provider (FSP) solutions model brings you the best of the worlds of Offshore Software Development, E-Business Products and Interactive Media.
Cutting-edge Business Products
Creative Design Solutions
How can YOU Benefit from ANGLER
20000
Sq. Ft. Global Delivery Centre
10
Global Locations With Local Support
WORDS FROM OUR CLIENTS
It was a pleasure working with the ANGLER Team. Their technical skill and customer focus is highly commendable. Thanks for delivering the website, mobile app & digital solutions on time.
India's leadings textile research association
DevOps / Software outsourcing. We are India's leading taxi services operator. Before coming to ANGLER, our Web & Mobile application unstable, system would crash lot of times and more frustration on customer end. ANGLER took that challenge and very well since then we've implemented many more cites step by step. Now we scaled up online booking across 7+ cities from 7000 to 65000+ users per month"
India's leadings cab service provider & 1st Radio Taxi operator
ANGLER hits all the marks. They have strong process and good quality control. Getting a major project off the ground is hard work and that  is no different here, but in sharp contrast to our in-house attempts, I am not having to argue and justify all the time; ANGLER just get on with it. That is a big relief.
Dr. Alex J. Turner, Senior Architect The Project Network, UK
Vendor Management Software Solutions. ANGLER is our IT partner and they complete the project in cutting-edge technology. As corporate clients IT is non-core to us, so found a partner like ANGLER to fulfill our software needs. Handling over 1000 vendors was a challenge for us, after using VENDORA - ANGLER Product it is now very easy, its a very user friendly application, and it provides lot of visibility. We have on-boarded 2000+ Vendors & Suppliers using this application.
Market Leader in UPS, Water Heaters & Public-listed company
Our experience with ANGLER has been fantastic. ANGLER possesses the right combination of technical and design skills which have made it very easy to interact with them.
Dr. Ganesh Devaraj, Managing Director Soliton Technologies, USA / India
CASE STUDIES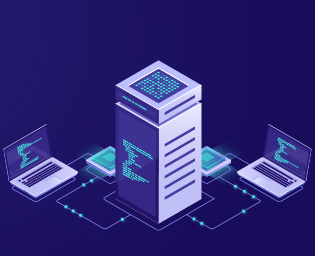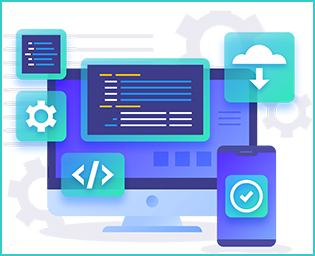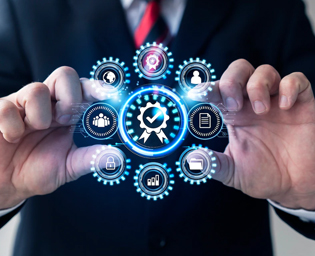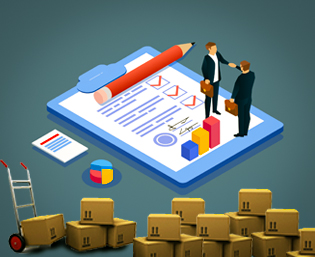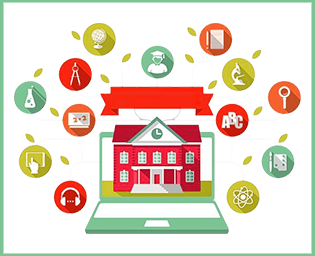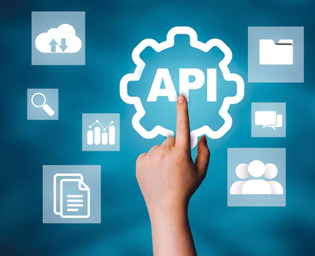 LATEST NEWS
We witness today a globalized e-commerce setting, transcending all kinds of boundaries. Therefore, the ability to access applications in your preferred language is of paramount importance. ASP.NET Core, a revolutionary technology, is transforming applications and software development, particularly in the e-commerce and web development sectors.
With numerous programming language available, picking one web app development language must be based on business needs and requirements. Of course, of all languages available PHP is the most preferred & popular general-purpose scripting language for dynamic & interactive web app development. Key reasons for
Education keeps evolving; the pandemic has increased the need to adopt new technology-based methods for student learning and assessment. With so many courses being offered online, a right online learning management system provides learners with the flexibility to access educational resources and courses anytime and anywhere.
In today's time we rely on too many applications to improve business efficiency, productivity, and customer satisfaction, for this internet is essential and without internet, communication between these applications is really a challenge. Azure Service Bus is designed to overcome these kind of challenges. For
Livechat integration is essential these days for businesses and organizations to effectively communicate with their customers and clients in real-time, providing instant support and assistance. This is a smart customer service platform wherein we can deliver personalized experience and support to boost product/ service sales.
In today's time, internet users can easily get real-time news updates on any subject or category they prefer. A news feed application is one that simplifies the process of seeing content from multiple sites and helps readers get the news they need when they need
OUR SERVICE AND PRODUCT VIDEO