React Native
We support clients to build innovative cross-platform & native mobile applications using the popular and fast-growing React Native Technology
Proven track record to serve clients with uncompromised quality
We cater to a diverse clientele spanning across various industries
We offer continuous support to maintain and upgrade to better options
We build cross platform, feature rich, engaging mobile apps to meet business goals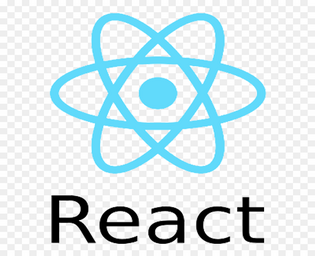 Page - React Native
React Native is one of the latest technologies widely used by mobile app developers for building powerful applications.  It has been rapidly adopted by many businesses to develop some of the most stunning and successful apps in the market. If you have a groundbreaking app idea and you need it to work on both Android and iOS, React Native development is the way to go. Having great experience in this React Native technology, our app developers deliver mobile apps that response in the most competitive way to the consumer preferences.
With rise in use of mobile phones, React Native, the hybrid cross-platform app development technology is becoming popular as it helps businesses cut project budgets and timelines dramatically.  Our team of mobile app developers have worked for clients with various needs from the initial ideal to the final mobile app release in App Store and Google Play.
Our Mobile App Development approach
Ideation
We brainstorm client ideas and work collaboratively with client to create truly engaging products.
Planning
We will clearly make plans about the entire interface and the content that will go into it. This allows us evolve with the early response and needs of changes.
Workflow
We take a step-by-step approach to design & develop that product as per client expectation.  We work closely with at each stage of development.
Execution
We finally test the application for any issues or bugs. On completion of the testing we ensure quality gets delivered to our clients.
Our React Native Mobile App Development Solutions
We provide world-class custom application development services for businesses in every industry. Our top-performing React Native developers will take care of your project and guarantee the maximum end-product quality, following your vision and specifications.
Support and Maintenance
We provide 24/7 support and maintenance services for React Native applications. This service works by assigning a Dedicated Team that constantly monitors the status of your application and offers immediate issue remediation, as well as risk analysis and hacking protection.
Benefits of React Native Mobile App Development
Time and cost efficiency
Native look and feel of your apps
Sharing the codebase for iOS, Android, and the Web
Awesome performance
By understanding your needs, we deliver cross-platform & native app development solutions that help you to achieve your business goals as well as maximize the ROI. To hire react native developers or outsource Mobile app development needs contact us.
Why Wait and Watch the Way?
Grab Your Opportunity Immediately