Page - Blog Single Column Left Sidebar
Dealer Management System for Fertilizer Manufacturer
Customizable reporting with data accuracy
Individual accounts for dealers, marketing offices and buyers
Intuitive dashboard for product stock details, purchase orders etc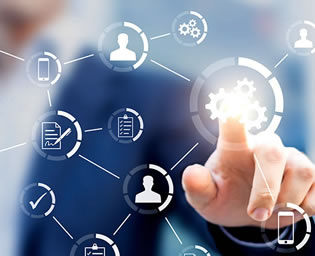 Client
The client is the second largest manufacturer of Phosphatic fertilizer in India and also a leading supplier of segments of fertilizers, specialty nutrients, crop protection etc. They market around 3.2 million tons per year, making it a pioneer in its addressable markets in India. The company was ranked among the top 20 best companies to work for by Business Today and was also voted as one of the ten greenest companies in India by TERI, reflecting its commitment to the environment and society.
Challenges
The client wanted to show the daily product stock updates to their dealers across the country. For the same, they required to develop a dashboard to list-out the product stock data to their dealers and marketing officers. These details should be from the government database and has to be shown in the client's dealer management portal in a pre-loaded format for desktop & mobile users [ iOS & Android].
What We Did
For the client's requirement, web application development team at ANGLER decided to provide the solution of developing a dealer management system that is compatible for both desktop & mobile devices. The windows based dealer web portal has a structured format that captures the necessary data from the government database. The captured data are then rendered to the web portal in a précised format for dealers and customers. It helps to view the stock details, goods in and out, purchase orders, deliverables etc in both desktop and mobile devices of iOS & Android.
Technologies Used.
Results
Customizable reporting with data accuracy
Compatible application for desktop & mobile users
Analyze sales trend and improves sales as per the demand
Exemplary view of stock, purchase orders, deliverables etc
Individual accounts for dealers, marketing offices and buyers
Why Wait and Watch the Way?
Grab Your Opportunity Immediately