User Interface Development
We design pleasant Graphical User Interface (GUI) designs that enable you to maximize profits through increased customer satisfaction.
Design websites that set you apart from the rest
Optimize your site to meet business goals
Innovate on features and functionalities to give you the competitive edge
Wow your customers by creating a great experience for your website
Improve customer conversion
Avoid wasteful expenditure and increase your ROI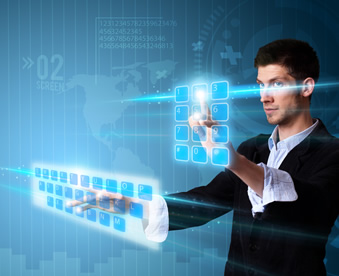 Page - User Interface Development
Enhance your product value and create great user experience
Creation of the right User Interface design, icons and user experience will definitely enhance the brand value of your product. Our layout artists and UI designers work hand-in-hand with you to combine the right color scheme, icons, navigation design and interface to bring out the right product branding and captivating user experience.
The importance of first impressions cannot be underestimated. You must know, how should people describe your new site? User-friendly, trustworthy, elegant, and cutting-edge. About 80% of usability problems lie in the poor navigational structure of applications. We, at ANGLER, not only suggest a robust navigational structure but also offer a successful UI Web Design Solution. We will also help you in redesigning your existing application and make it interactive so that your users will love.
How can we help you?
Getting your product brand value & positioning right
Enhancing the user-experience
Improve client retention and repeat business
Applications
Software product user interface development
Software product color theme, navigation style and Icon design
Interactive & Innovative User Interface (UI) Design Services
The user interface is the key that make your visitors engaged with your business. The more complicated the business logic of your website or web application, the greater the need for a functional user interface. ANGLER's interactive and innovative User Interface (UI) Web Design Services will help you to design your first award winning web application. We strive to optimize every part of the UI to enhance user experience and encourage interactivity. We also analyze colors, elements, wording, style, and the use of embellishing graphics in order to achieve best optimum results.
How can we help you?
Simplicity – Easy-to-use, aesthetically pleasing, navigable and marketable user interface that speaks for itself
Consistency – Persistent organization of UI in a meaningful and useful way so that it becomes apparent to the user
Tolerance – Prevent errors by tolerating varied user inputs and mistakes
Language – Clear, concise, unambiguous use of language familiar to the audience
Feedback – Keep the user informed of actions, errors or exceptions and change of state and conditions
ANGLER UI Web Design Skill Sets:
Table-less & 100% CSS based layouts
Efficient usage of CSS Sprites & dynamic text replacements
Effectual usage of JQuery Carousels & Slide shows
Divine proportion using 960 Grid Systems
Magazine style beautiful web typography styles
Eye-catching user interface with functional prototypes
User experience & Usability testing
To know more about our User Interface Development Services – please contact us below
Why Wait and Watch the Way?
Grab Your Opportunity Immediately