PhoneGap
Our PhoneGap developers help you to build custom mobile apps to stay ahead of your competition.
Highly skilled cross platform mobile app developers
Experienced user interface designers
Cost-effective apps for all mobile devices
100% guaranteed approval in app stores
Faster time to market
Custom PhoneGap app development as per client specific requirements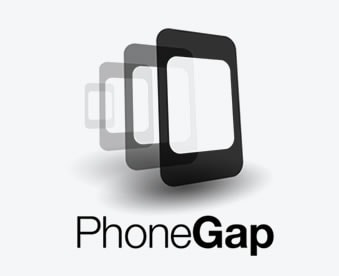 Page - PhoneGap
Developing Custom Mobile Apps – The PhoneGap Way
PhoneGap is an emerging open source cross platform mobile development framework that enables the developers to build hybrid applications for all mobile devices by integrating languages such as HTML5, CSS3 and JavaScript. PhoneGap is largely recognized as one of the best frameworks for cross platform mobile development. It eradicates the uses of other complicated languages such as iOS Objective C and others.
PhoneGap is perfect platform for mobile app developers who want to start with mobile application development and can leverage their existing skills on a common platform rather than with a device-specific compiled language. This open source framework leverages the web technologies to bridge the gap between the hybrid apps and the native applications of the mobile devices. It wraps up the web apps and the native apps together to enhance their functionality.
PhoneGap is fantastic for developers who are interested in creating a code base which is compatible with multiple devices. Using PhoneGap developers can build applications in HTML / CSS / JavaScript, including JavaScript classes that give access to device hardware and other iOS API features like contacts, file system, camera, microphone, GPS, etc. The final application is wrapped within a platform native 'Web View' browser object, and essentially becomes a stand-alone web application with the ability to access some device-specific features.
One can use plain old JavaScript or even other libraries like jQuery, Prototype, Sencha Touch, MooTools, etc to handle the interaction. PhoneGap allows mobile app development for several platforms at once such as iOS, Android, Windows, etc.
Key Features of PhoneGap Mobile Framework
Take advantage of HTML5 and CSS3
Access Native features
Tap the full potential of the mobile device
Get an app running on all the major platforms
ANGLER has been involved in developing mobile applications using its own Offshore Development Centre for  over years. We are having hands on experience with PhoneGap development and have gained extensive development experience in developing mobile apps using PhoneGap framework.
Our PhoneGap development services can offer you the solution with an app that can work on any mobile operating systems and devices including iPhone / iPad, Android, Windows Phone, BlackBerry, etc. With our PhoneGap mobile app development services you can actually do more with fewer applications.
ANGLER's PhoneGap Mobile Technology Skill Sets
Extensive experience in using HTML5, CSS3, JQuery and JavaScript
Highly qualified PhoneGap mobile developers
Strong web development background for solid mobile app development
Expertise in mobile application development from business apps to exciting game apps
Cost effective by using our Offshore Development Center
Faster time to market
Custom PhoneGap application development as per client specific requirements
Testing and exporting of applications to iPhone, Android, BlackBerry and Windows Phone
Custom iPhone, Android, BlackBerry and Windows Mobile application development for both commercial and open source frameworks
Our years of experience in web development, mobile development and application development gives us better knowledge and expertise to develop PhoneGap based mobile apps. We can provide you the necessary assistance from concept to delivery with a professional review of your mobile app idea and suggest solution roadmap to success. Our professional PhoneGap developers will meet / exceed your expectations by delivering you their best.
Are you interested in developing a Custom Mobile Application with PhoneGap Mobile Framework? Please Contact Us for more information about Mobile Apps Development using PhoneGap Framework and other mobile development services offered by ANGLER.
Why Wait and Watch the Way?
Grab Your Opportunity Immediately