Page - Blog Single Column Left Sidebar
Awards & Recognition
Exceptional achievements are within our reach when we stand tall on a foundation of personal integrity, hard work and unwavering determination.
We recognize employee every Quarter with Star and Pearl awards. It lets our employees know that their hard work is valued. The system we follow always motivates our executives to reach higher standards of performance besides shows them that they deserved.
The key elements we notice in our executives are
Performing extra duties beyond those normally assigned.
Performing other roles when the department is short staffed.
Volunteering for and working on special projects.
Employees who perform normally assigned responsibilities at an exceptional level
Developing new work methods that reduce waste or stretch resources
Making creative suggestions that save the department time/money.
All these are the outcomes of hard work and dedication of our executive's that gets improved day by day, year to year, exemplifies and justifies to organisation Success.
Coimbatore Vizha 2016
A citywide initiative by Confederation of Indian Industries & Young Indians (CII – Yi). YI an integral part of CII extended a memento recognizing ANGLER 's & Trinetra's Partnership. ANGLER was the Mobile App Partner & Trinetra was the Technology Partner for the event.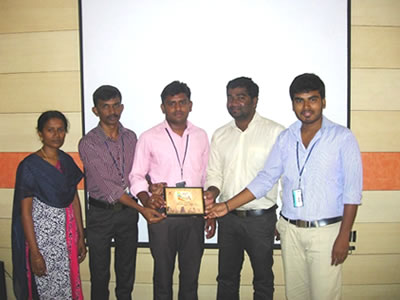 Contribution by our Mobile team on the ShowTime App for the Event.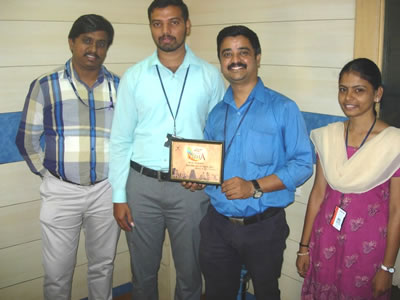 Contribution by our Web Design & SEO team on the design aspects of the website
TESTIMONIALS
Good company to work & get knowledge
Good environment for working and get more knowledge using new technologies. Company has right mix of team to work, to learn & grow.
Junior Software Engineer | Operating Systems
A better learning platform
Good for Entry Level Career Growth in line with performance is good Company will conduct feedback meeting for every employee on every month, so it will help us to improve our skills.
Junior Software Engineer | Operating Systems
Good Work Environment
Never give up career opportunities Can know about the overall project life cycle & the process
Software Engineer | Mobile & System
Better Career Opportunity
Great learning opportunities: I could learn new domains and industry verticals here. Growth Opportunities: Handling of Team members, leading a project etc
Senior Software Engineer | Microsoft